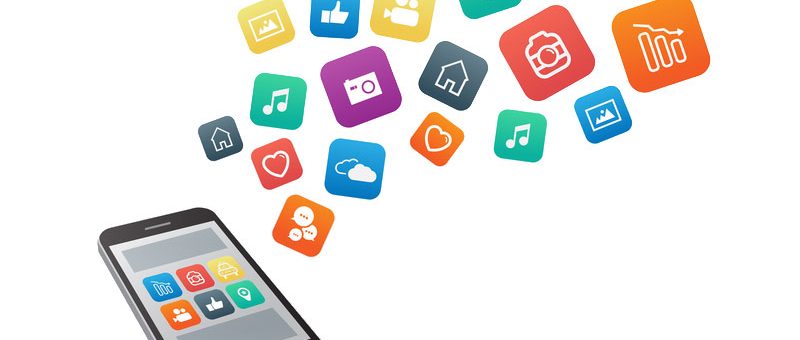 Posted by Liz Gooster
0 Comments
apps, ease of being, email, goals, performance, productivity, time management
Which apps would make your life easier and your work more productive? For someone very interested in productivity hacks and committed to the 'iPhone and coffee shop' lifestyle, I don't feel I am making the best use of the huge number of apps out there designed to help 'do things better'. I'd love to have a small stable of apps that I use well to help everything go more smoothly on a day-to-day basis and that I can recommend knowledgeably to clients. So I've decided to test out a few new apps and optimise my use of some I already have. In my next series of posts I'll report back on how I get on!
I am both fascinated and overwhelmed by how many apps there are to choose from, so I'd really appreciate hearing from you about which apps you use and what they help you do. And if you already use any of those I mention below, I'd be very grateful for any tips or advice.
This Fast Company article was really helpful in getting my started in my search, particularly in categorising apps by the purpose they serve. This made me realise that I'm most interested in:
Synching documents across devices
Improving my use of email
Being more productive
Scheduling more effectively
Creating a sense of ease and balance
Managing my vast stock of photos
The last one is a constant headache for me, but it feels too big to tackle along with the rest, so I'm going to set that aside for now and focus on trying out some apps in each of the other categories.
Synching documents across devices
This is my current bugbear – having bought an iPad Pro to ease the burden of carrying around my MacBook Air all the time, I've so far failed to set up a way to consistently access the files I need while out and about. Dropbox is an obvious choice. I do have this installed and it's great for sharing files with others, but I haven't made full use of it for file storage, at least partly because my legacy use of it has left my account looking messy and cluttered. A clean slate appeals so I am also considering Documents 6 by Readdle and, perhaps the most straightforward option, just knuckling down and getting to grips with the cross-device synching offered by Apple.
Email use
My first foray into the selection of apps designed to enhance email use immediately threw up one of the drawbacks of using apps: they change (or disappear)! I'd previously been drawn to Trove, described as the AI of email. It's now gone down the route of connections and introductions, which isn't what I'm looking for. So I turned my attention to Astro, a clever-sounding inbox assistant with an inbuilt chabot (no, I've no idea what that is!). But I've just read on Verge that Slack has bought Astro and is about to shut down the email app! Hmm, this goal might require reassessment, as I don't want to invest time setting up and learning to use an app if it's going to disappear within months.
Productivity
This is a key area of interest for me in general and I'm curious to see whether any of the many apps out there draw me in and convince me that they're a true value-add rather than a time-consuming, productivity-reducing distraction. A massive fan of my to do lists, both the old-fashioned ones scrawled on scraps of paper and punched into the Notes on my iPhone when I'm out and about, the name of Todoist attracts my attention. A quick look at its functionality reveals that the app allows you to delegate tasks to others. Sounds handy – watch out Mr Fiancé! Given my attachment to my Power Hours, FocusList could be one for me to check out too. It's a daily planner and focus app based on the Pomodoro technique. Another focus app is Forest, which piques my interest because it offers to plant real trees when you achieve your focus goals and has an appealing visual appearance. Strides also promises to help you embed new habits and check in on and record milestones ('track all your goals and habits in one place'). This productivity strand could be fun!
Effective scheduling
The amount of time I spend managing my diary has always niggled at me as wasteful. Since having my baby, the need to co-ordinate nursery drop-offs, pick-ups and so on with my partner has made things even more complicated. If I could find an app that magically eased the stress of this, as well as the rest of my business diary, and made me feel confident that I was on top of everything I would be one happy woman. So I'm eager to test out apps such as Calendly. I was also getting excited about Genee, and then I learned that Microsoft had bought it to enhance Office 365. Damn, it's hard to keep up!
Creating ease and balance
I already use and recommend these two. They're not conventional time management, productivity or social media blocker apps. However, they can boost your performance in other ways through enhancing your resilience, reducing your stress levels and by increasing your ability to connect with and be compassionate to others.
The 5 Minute Journal taps into the benefits of positive psychology – it helps build gratitude and appreciation, which are routes to a greater sense of wellbeing. The phenomenally successful Headspace brings a little breathing space into your life through an ever-expanding range of guided meditations – what founder Andy Puddicombe describes as 'exercise for the brain'.
If you liked this post you might also like: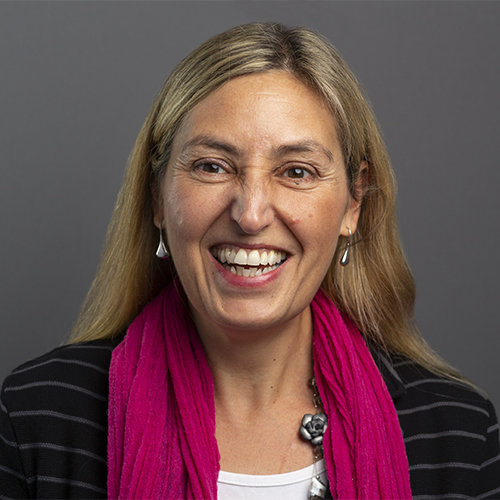 I like to describe myself as happily 'At Large' in an independent portfolio career, balancing coaching, leadership development, coach training and being a mum to my young daughter. Positive psychology is a big influence on my work and I've recently gained an MSc in Applied Positive Psychology & Coaching Psychology from the University of East London. My interests include reading, writing, travel, yoga, Zumba, coffee and wine! Connect with me on LinkedIn and sign up for my newsletter, Positive Intentions.