Posted by Liz Gooster
0 Comments
law, leadership, Pinsent Masons, Richard Foley, senior partner
Elected to the position of Senior Partner in 2014 following a hotly contested election process, Richard Foley has ultimate responsibility for the leadership of City law firm Pinsent Masons for at least a four year term. It is a mantle Foley seems to have taken on gladly, and he is 'loving it' so far. His 'can do' attitude (except perhaps in his quest to learn to play the guitar, which he asserts is 'almost impossible'!) and his relentless (and refreshing) enthusiasm should serve him well given the plans he has to drive change and innovation in a sector that is notoriously conservative and primed to anticipate problems and risk.Foley firmly believes that as a leader you need to be prepared to try new approaches, to do things, because 'even if you fail, you learn'. He is animated about a new technology-led compliance system – 'the sort of thing law firms need to do more of' – and when I ask how he pushes ahead with initiatives like this in the face of inevitable resistance, he says he can't conceive of not doing them. His evident commitment means he is good at getting people to buy into things: he makes it difficult for people to say no! This quiet yet steely determination is perhaps at the core of Foley's success, coupled with an easy, engaging and extremely likable manner. The financial year 2014/2015 was a strong one for Pinsent Masons: the firm improved its profitability with turnover up 12% from £323m to £362m and PEP (profits per equity partner) soaring 33% from £403,000 to £538,000 (source: Legal Business). And what seems equally important for Foley, he says the year has also been one that balances hard work with fun.
This sense of enjoyment pops up several times in our conversation. In the professional services industry people can sometimes be inclined to take themselves a little too seriously, and one of the lessons Foley has learned along the way is the importance of being able to lighten up a bit and to stop worrying so much. Demonstrating an unusual combination of the sanguine and the decisive, his approach is to do the thinking required, then make his mind up and just get on and do what's needed. Finding the time to do the important thinking is one of the positive changes he attributes to coaching. Foley sees his own coach as a critical best friend and confidante, someone to act as a sounding board, someone to test and challenge his assumptions, not least the supposition that everyone is like you! Reflecting that he has learned a huge amount about himself through coaching, he believes it helps you work out the answers for yourself as you articulate them in the coaching space, describing it as 'a bit of "me time" – but you can't do it on your own!'.
Given the value he's derived from coaching, it's no surprise that Foley fully supports Pinsent Mason's investment in it at a wider level too. As a business, he is confident they've reaped the benefits of coaching in terms of senior people being able to think better, communicate better, behave better, operate more effectively. One of the key things he's observed is that through coaching people are more able to consider others as well as themselves, which has had a significant impact on their leadership style. And Foley clearly takes his own leadership role very seriously (as well as with his trademark sense of enjoyment). For him the litmus test is that if you're doing it well, the people around you will look good. They will feel listened to, respected, able to challenge and to express their ideas, which can only be good for them and for the business.
None of this is easy, of course, and Foley readily acknowledges this. The law sector is under pressure in a significant period of change and the business environment in general throws out the net of 24/7 availability to trip up the unwary: if leaders aren't careful, they can spend their whole time reacting to others' agendas, rather than thinking about and planning their own. For Foley a key insight over the years has been that simply working harder doesn't get the right results; instead it just makes you spin your wheels harder. His hard-earned tips include saying no to the things that aren't important for your role; building an enthusiastic team around you and allowing them to flourish by leaving them to get on with their own roles; taking the time to think; and critically, taking time out to recharge. Ideally he'd like to make a three week holiday compulsory, to give people a proper chance to take a real break. This summer, he and his family will be heading off to Cornwall and Italy to practice what he preaches – although while Foley claims he is 'brilliant at switching off', he acknowledges that his wife, Sally, thinks differently, and that there is still room for improvement. That may be so, but Foley definitely seems to be heading in the right direction and in a sector that can have a reputation for being a little stuffy, he is a breath of fresh air. Just don't ask him to play the guitar!
If you liked this, you might also like my other leadership profiles: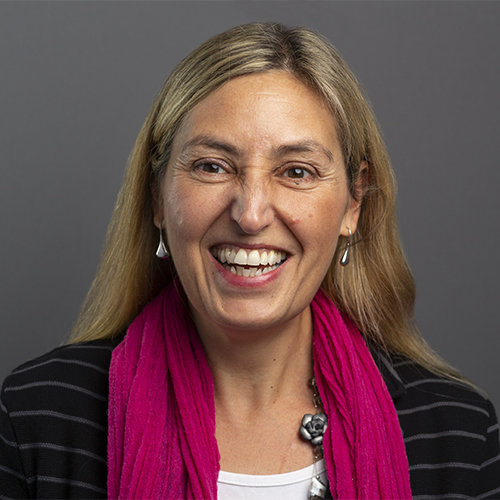 I like to describe myself as happily 'At Large' in an independent portfolio career, balancing coaching, leadership development, coach training and being a mum to my young daughter. Positive psychology is a big influence on my work and I've recently gained an MSc in Applied Positive Psychology & Coaching Psychology from the University of East London. My interests include reading, writing, travel, yoga, Zumba, coffee and wine! Connect with me on LinkedIn and sign up for my newsletter, Positive Intentions.