Posted by Liz Gooster
0 Comments
Alan Rubenstein, coaching, leadership, PPF
"If you're leading an organisation, you have to gather the best team you can around you, a team that has shared goals and wants to build a successful organisation." This is the view of Alan Rubenstein, CEO of The Pension Protection Fund (PPF). And it seems to have worked for him! Alan is deservedly proud of the fact that the PPF won the Gold Award for the best European Investment Fund in the 2013 IPE (Investment & Pensions Europe) Awards. He is equally thrilled by being included for the first time in the 2014 The Sunday Times Top 100 'Best Not-For-Profit Organisations to Work For' listing, which he describes as the outcome of a journey begun years earlier, a mission to make the PPF a place where people want to come and work.
So with the PPF's funds doing well against their goal of investing their assets as effectively as possible, and the engaged workforce side of things heading in the right direction, I asked Alan to share his reflections on leadership. With admirable humility, he says that 'it's about persuading good people that it's a good project and getting [and keeping] them on board'. Then, with a dash of his characteristic dry humour, he added that one of the best lessons he's learned as a leader so far is that if you're going to have fights, have them behind closed doors and not in public! Before taking this on board, Alan says that on one occasion, challenging someone's ego in public cost him his job – but then adds that he now counts the person who fired him as a mentor, which speaks to his ability to connect well with people and to maintain valuable relationships even through tricky times. It comes as no surprise then to hear that Alan believes in being honest with the people you work with (though not always in front of an audience!) and sees this as the best way of developing and delivering shared business goals. He seems genuinely to relish this sense of leadership as a shared discovery and when I ask him what he knows now that he would like to have known when he started out at PPF in 2009, first he laughs cheekily at this 'typical coaching question' and then comments, rather disarmingly, that he can't think of anything he would have liked to have known in advance, because it might have spoiled the journey.
It is perhaps his high regard for sharing that has led Alan to value coaching. As an individual leader, he says it is enormously helpful to talk to someone who understands, who is non-judgemental and yet can hold up a mirror to you and your behaviours. As a CEO, it's not always appropriate to talk to your colleagues, so having a coach helps you to think things through. He's also noted the impact of coaching on his senior team, and in particular has observed the younger and less experienced members becoming more rounded, more mature in their judgement and able to express themselves with greater impact. In Alan's view, coaching helps people 'learn the lessons for the leadership of the future'. And he sees PPF's Coaching Days as a real benefit to the organisation; they mean that 'everybody gets a chance to talk to a non-judgemental friend'.
As a former Managing Director at Lehman Brothers, Alan is no stranger to the cut-throat world of finance, and he now applies his incisive knowledge of the business world to the PPF's mission of ensuring they are able to make ample provision to the pension scheme members who rely on the PPF in their retirement. He cites WPP's CEO, Sir Martin Sorrell, a former CFO and someone who 'believes in telling it like it is' as a leader he admires, alongside Sir David Walker, current Chairman of Barclays, and 'the nicest and sharpest man, someone who is always ten steps ahead of you and yet will never make you feel bad about it.' Despite his natural reticence and modesty, I find it hard to believe that Alan Rubenstein is ever ten steps behind anyone, and he has made it clear that he wants to ensure the PPF stays very much ahead of the game. So, as a leader: nice? Certainly. Sharp? Indeed.
If you liked this, you might also like my other leadership profiles: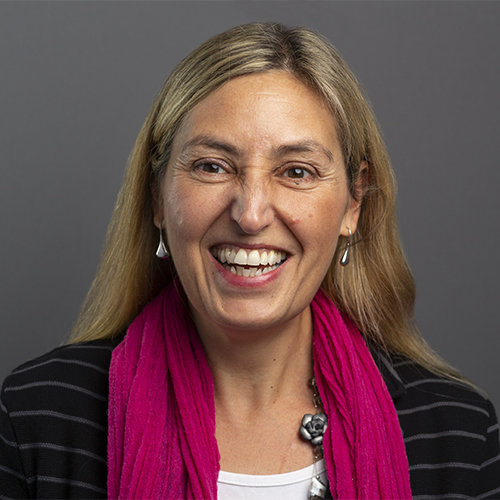 I like to describe myself as happily 'At Large' in an independent portfolio career, balancing coaching, leadership development, coach training and being a mum to my young daughter. Positive psychology is a big influence on my work and I've recently gained an MSc in Applied Positive Psychology & Coaching Psychology from the University of East London. My interests include reading, writing, travel, yoga, Zumba, coffee and wine! Connect with me on LinkedIn and sign up for my newsletter, Positive Intentions.