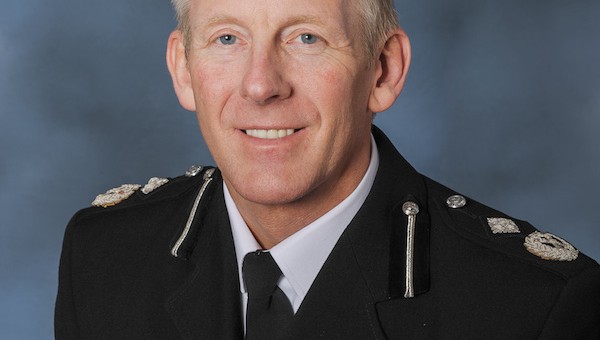 Posted by Liz Gooster
0 Comments
Andy Rhodes, coaching, leadership, police, psychology
'Your people are your best asset' is a phrase often quoted by leaders. But it would be hard to find a leader who puts this belief into action more wholeheartedly than Andy Rhodes, Deputy Chief Constable of Lancashire Constabulary. Thoughtful, people-focused, entrepreneurial and irreverent, Rhodes is not your typical policeman. He has spent 25 years in the force so far and has risen up the ranks quickly, being promoted to Superintendent early in his career and continuing to climb the ladder since then. Taking a remarkably clear-eyed view of policing and the challenges it presents to leadership, he notes that 'cops love a crisis because they are action-oriented, they can run around doing stuff and they are amazingly skilled at it'. The downside of this is that they are often less good in 'peacetime'; when there isn't a crisis, they struggle to do the day-to-day things well. Police should be guardians rather than warriors, states Rhodes pithily, and yet with an organisation that's often more like a war zone, it's not surprising that they often fall back on competitiveness, rank and hierarchy rather than collaboration.
Few senior police leaders are keen to get involved in the people issues, making it hard to bring about cultural change and shifts in the way police are managed. Never afraid to break from the norm, Rhodes has enjoyed upskilling himself in these people issues and is deservedly proud of having brought wellbeing not just onto the internal police agenda, but to the point of being rolled out across the force. With a coaching qualification under his belt and married to a psychotherapist, he is an avid reader of the many theories relating to human behaviour such as Jung and Rogers, believing there are huge benefits for leaders in applying the latter's concepts of unconditional positive regard, empathy and congruence. It can be hard not to take things personally when you get to the top, but Rhodes strives to recognise that other people have a lot going on: it's not all about you.
Senior people have so much impact on the culture of organisations, says Rhodes passionately, that it's incumbent on them to delve inside themselves and get to grips with their values, personal issues and assumptions. Having been on his own personal development journey, through working with his own coach and training as one himself, he hasn't shied from tackling this responsibility. In a typical moment of self-awareness, Rhodes shares that if he'd been in touch with his own values of fairness and protecting vulnerable people sooner, he'd have done a better job when he was a cop out on the street. He believes that the hard end of policing is about making value-based decisions in situations where you need to think fast, act fast and in which there are no 'right' decisions. When you're in a leadership role, you can be called on to take massive decisions and when it's busy and the pressure's on is not the time to cast your values aside, it's a time to hold onto them and to state your intent.
To help the people he leads make the best decisions they can, Rhodes encourages others to tune into what they're feeling and recognising what impact this will have on their actions. He wants to develop a culture that's more able to deal with conflict in a purposeful way, where people can have meaningful conversations without blame. Reflective, intelligent, straight-talking and funny, Rhodes comes across as comfortably ambidextrous, equally at home in counter-terrorism work and in the messy 'people stuff', enabling officers to change their behaviour through recognising their motivations and values. He frequently draws inspiration from outside the policing sector, describing Helen Bevan, Chief Transformation Officer for NHS England, for instance, as 'absolutely brilliant'. He admires her bottom-up change model and the way she is using social networks to drive innovative transformations in the NHS. However he often meets people on the police frontline who stimulate him as well: he has the humility to recognise that he can learn from people at any level.
Committed and energetic, Rhodes is equally driven outside work and is a keen triathlete. Along with his wife Helen, he has founded the charity Strong Young Minds to promote resilience coaching in Lancashire schools and is hopeful and excited about the impact this could have. With a good few years still left in his policing career, Rhodes has achieved a huge amount already and on track to achieve even more, saying it's a 'privilege to do what you can in your chosen profession'. Not bad for someone who claims he fell into policing because his mum said 'you're tall, you look like a cop!'.
If you liked this post, you might also like some of my other leadership profiles: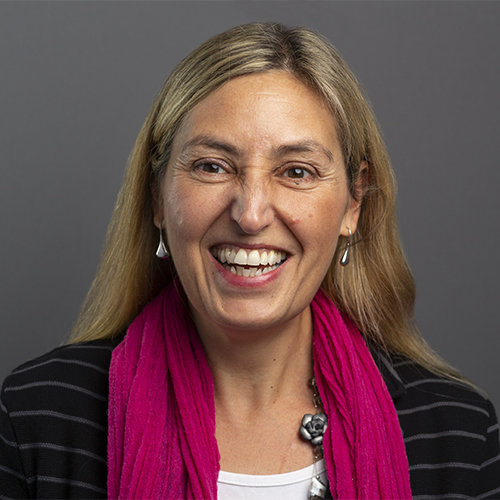 I like to describe myself as happily 'At Large' in an independent portfolio career, balancing coaching, leadership development, coach training and being a mum to my young daughter. Positive psychology is a big influence on my work and I've recently gained an MSc in Applied Positive Psychology & Coaching Psychology from the University of East London. My interests include reading, writing, travel, yoga, Zumba, coffee and wine! Connect with me on LinkedIn and sign up for my newsletter, Positive Intentions.