Posted by Liz Gooster
1 Comments
Atelier, coaching, gender, Harrys of London, leadership, Marty Wikstrom, women in business
Martha – widely known as Marty – Wikstrom has, in anyone's books, achieved an enormous amount. She is a Founding Partner of Atelier Fund Management LLC and was CEO of Richemont Fashion & Accessories from 2009 until 2013. Starting out as a sales assistant at Nordstrom, she rose to the top to become President of the company's Full Line Store Group in the US and was later MD of Harrods Limited and interim CEO of Kurt Geiger Limited in the UK. She has served as Director (both executive and non-executive) for a host of companies, including Bally International Limited, Compagnie Financiere Richemont SA, Portero, Inc. and Harrods Holdings Limited.
Yet if this dazzling list of accomplishments is intimidating, in conversation she is quite the opposite: I found her to be refreshingly grounded, unpretentious and fun loving. Although don't let her easy charm fool you into thinking she isn't also possessed of steely determination and highly developed business capabilities. As she was quick to emphasise 'Don't ever confuse kindness with weakness' and 'I'm stronger than I look!'. Marty is clearly savouring the success of her current favourite project, Harry's of London, a men's design and technology led footwear brand, of which she is the Chair of the Board. The enterprise began as 'a pair of shoes on the table' and now has six stylish stores (three in London, two in the Middle East and one in Japan) and distributes to 51 countries. This latest endeavour is a vivid demonstration of her versatility as a leader. She has gone from heading up the biggest of big organisations to championing an early stage entrepreneurial business. And she does all of it with her characteristic relish and aplomb. I wondered where all this energetic ambition came from and Marty described growing up in the Rocky Mountains of the Western USA, in a tough meritocracy where recognition was based on accomplishment and wealth was often a strike against you rather than a comfortable springboard to success. It was here she was instilled with the values of hard work and courage.
Coming from a community that regularly produces Olympic skiiers and from a big skiing family, she also learned how to ski like a demon! 'Girls just did what boys did', remembers Marty, and as our first female leader to be profiled, I was very curious to hear what difference she thinks gender makes, if any. With a neutral clarity typical of her pragmatic approach, she claims it doesn't make a difference in general, but sometimes the culture of an organisation is so strongly male-dominated, that while you can always make a difference as a female leader, you can't always get traction for the more far-reaching shifts you might want to see. An awareness of the fact that 'if no one in an organisation looks like you, there's a reason for that' was a big aha moment for Marty, and while her message isn't to avoid these companies, there is a valuable lesson here about calibrating your expectations and perhaps modifying the role or approach you take.
Marty is a firm believer that 'the greatest challenges bring the greatest opportunities' and this certainly seems to have been true in her own life and career. She describes one of her highlights as a leader as taking a huge company through a major transformation and restructuring, keeping its values intact and coaching the entire leadership team on the mindset of implementation, so effectively that years down the line, the people involved still portray it as the most meaningful part of their career. For Marty, the value in coaching is in talking challenges through, seeing things from different perspectives – particularly critical in today's global, multicultural business world. And Marty herself is a true global citizen. She has always travelled widely for work – at one point she felt she was based on a plane and home was where her pets were! She relocated from the US to London 15 years ago, a big decision – and one she has never looked back on. She describes London as a true hub of globalisation, possibly the most creative and international city in the world and a stimulating place to do business. When asked who they most admire, many people cite Nelson Mandela. Marty has actually met him in person, but says the people she admires most are those people who get up every day and do the right thing. And from my brief conversation with her, I got the distinct impression that she is one of them.
If you liked this, you might also like my other leadership profiles: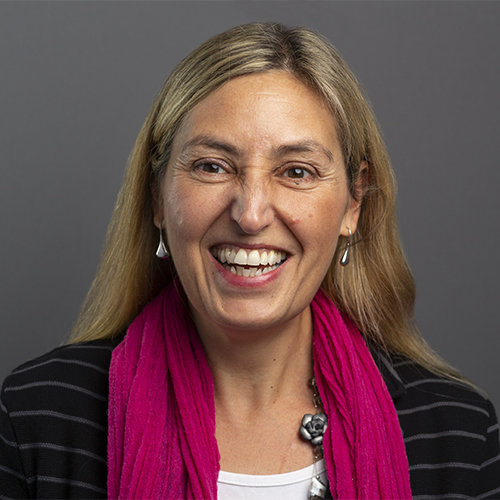 I like to describe myself as happily 'At Large' in an independent portfolio career, balancing coaching, leadership development, coach training and being a mum to my young daughter. Positive psychology is a big influence on my work and I've recently gained an MSc in Applied Positive Psychology & Coaching Psychology from the University of East London. My interests include reading, writing, travel, yoga, Zumba, coffee and wine! Connect with me on LinkedIn and sign up for my newsletter, Positive Intentions.