Posted by Liz Gooster
0 Comments
CRF, Mairi Bannon, PARC, Strategic Dimension
Softly spoken, with a delightful Scots accent, and effortlessly modest, Mairi Bannon's understated manner belies the extent of her business achievements and her personal impact. She was part of the start-up phase of specialist recruitment company Strategic Dimensions (SD) 20 years ago, becoming joint leader with Mike Haffenden just four months after he'd got it off the ground. The pair went on to co-found and co-manage the Corporate Research Forum (CRF), having identified a need for a different kind of support in the HR, recruitment and careers spaces. Not only have Mairi and Mike weathered several recessions, but in 2004 they launched a third business, the Performance and Reward Centre (PARC). So what is the secret behind the success of these companies, when so many small to medium-sized enterprises have folded? Mairi is quick to point out that her business isn't in consulting, it's in bringing organisations together, and interestingly, when I asked a mutual friend what Mairi's defining characteristics were, one of the first words that came back, along with 'generosity' and 'a spirit of abundance', was 'connectivity'. So perhaps these bridging skills have a lot to do with it.
The CRF is a unique organisation at the forefront of the HR industry. Its mission is to further research and the development of practical applications of critical topics arising from leadership, learning and organisational development. Beyond this, its focused network of 150 corporate members facilitates the exchange of ideas through the distribution of regular reports, meetings and a thriving annual conference (there's that connectivity in action again). As its leader (its joint leader, as she is at pains to emphasise), Mairi is excited to be taking the CRF from strength to strength through a period of growth, particularly in the international dimension. Looking forward to this year's conference in Vienna on The Meaning of Work, Mairi describes it as 'an opportunity for members to look up and out at the broader world'. This innate inclination to keep a canny eye on the broad external perspective may be another of the keys to Mairi's success.
A further fundamental aspect of her leadership style is the heartfelt satisfaction she clearly takes from seeing her team develop and go beyond their own expectations in their achievements. Tellingly, Mairi views leadership as a communal activity and strives to create a context in which people are able to learn, contribute and shine – which she admits can be a tricky challenge for small business leaders. She believes in helping people build confidence in themselves through giving them exposure to exciting new projects, carefully selecting appropriate challenges by putting herself in their shoes and tailoring ways to realise more of their potential by pushing at the edges. Despite the constraints of having fewer people and resources than large corporates, in some ways she says it's easier for smaller businesses to do this, because there is a greater drive towards flexibility of roles, although she also observes that getting the balance right is a fragile thing. It can be a tough test of nerves to hold a business fast to its values, especially in difficult times, but Mairi firmly believes that as a consequence of being able to trust in the rightness of their values, her businesses (and her teams) have flourished and she can stand tall and 'look herself in the mirror'.
The insightful ability that Mairi has to spot people's individual styles and different ways of operating has been a major advantage in the recruitment side of the business. There are many overlaps in Mairi's approach with a coaching perspective and because of this, I am surprised when she reveals that she has never been formally coached, although she has sought out people for more informal coaching support and believes in the value it delivers. The demands of leadership in general have changed, says Mairi. The old school style isn't going to work in the context of increasingly sophisticated ways of working and learning, the international nature of business, the dispersed nature of teams, widespread access to new (and constantly changing) technologies and the movement of Generation Y into the workplace. Leadership has to expand, counsels Mairi, and this is something to celebrate. My sense is that Mairi Bannon is already part of a new cadre of leaders with an expanded, collaborative, outward-facing style that puts them at the modern edge of the business word.
If you liked this, you might also like my other leadership profiles: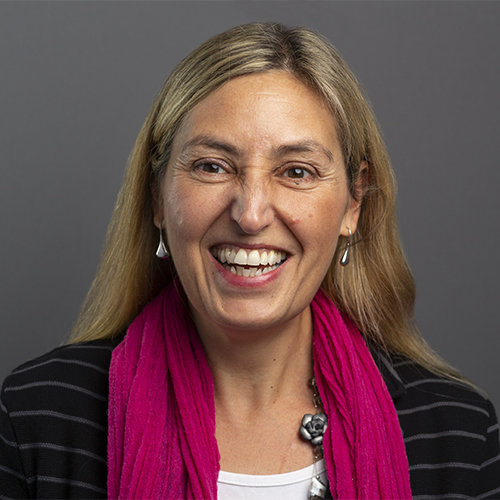 I like to describe myself as happily 'At Large' in an independent portfolio career, balancing coaching, leadership development, coach training and being a mum to my young daughter. Positive psychology is a big influence on my work and I've recently gained an MSc in Applied Positive Psychology & Coaching Psychology from the University of East London. My interests include reading, writing, travel, yoga, Zumba, coffee and wine! Connect with me on LinkedIn and sign up for my newsletter, Positive Intentions.