Posted by Liz Gooster
0 Comments
Barnardo's, coaching, Fremantle, leadership, Tony Cohen
Leading a national charity 'is about doing the best you can with the resources you have. If you get it right, you can do even more.' As Chair of Barnardo's and a Trustee on the Boards of the Arvon Foundation and the RSA, Tony Cohen takes his responsibilities seriously. With its 150th anniversary approaching in 2016, Barnardo's has a long history and is a cherished national brand. Its purpose is to transform the lives of the UK's most vulnerable children and today it is an organisation that helps 240,000 children, young people, parents and carers each year¹. That's a lot of lives to touch. In addition the charity has 8,000 staff, 16,000 volunteers and over 600 retail outlets.
To help ensure they 'get it right', Cohen has spearheaded a complete overhaul of Barnardo's governance structures over the last 18 months to help make sure they can 'see what they need to' and are in good shape for the future. This sounds like a lot of hard work, but as Cohen reiterates several times during our enlightening conversation, 'people's lives depend upon it'. He is now immensely excited about the possibilities that lie ahead. Unassuming and gentlemanly in his manner, he nonetheless carries with him an aura of gravitas, deep intelligence and trustworthiness. Combine that with a certain steeliness to his demeanour and a mischievous glimmer in his eye, and he conveys the overall impression of being exactly the man to help bring those possibilities into being.
Originally a newspaper journalist, Cohen has had an intriguingly varied career. Turning from print to TV, he became a television producer and ran a TV production company in the US (his many projects including working with David Hasselhof on Baywatch!), before returning to the UK to take on the role of CEO of FremantleMedia, one of the largest global TV production and rights companies, from 2001 to 2012. He summarises the time he spent building Fremantle as 'extraordinary' and 'jolly good fun'. Taking a chance with television entertainment formats like Simon Cowell's 'X Factor' and 'Got Talent' and Simon Fuller's 'Pop Idol', which became immensely successful international franchises, the company was lucky in some senses, but instrumental to that success was Cohen's talent in focusing sharply on what to do with the good fortune and on learning quickly how to run a large company when Fremantle grew faster than anyone had expected. The question that drove and guided him during that period foreshadows the one he now asks himself at Barnardo's: 'how do I make it more than it is right now?'.
Cohen comes across as a very learned and cultured person. He is also a very creative one, studying for a diploma in portrait painting from the esteemed Heatherly School of Fine Art. He refers to his time on the London Business School's Sloan Programme in the late 1980s as 'one of his best ever business decisions' and while on the course, he learned much from Professor Gareth Jones, co-author of Why Should Anyone Be Led By You and, for Cohen, 'one of three mentors who truly understand how organisations work'. Another mentor is Greg Dyke, former Director-General of the BBC, of whom Cohen comments 'he believes in people, so you have to live up to it. He helps people forget their limitations and meet his expectations'. These are some of the hallmarks of a good coach too, and while initially sceptical of the value of coaching, Cohen turned to it at a point when he was flailing as a leader and recalls that he felt like a different person after just an hour. Describing coaching as the 'toughest kind of love' and 'a humbling experience', Cohen says it forces you to confront your behaviours and their consequences, gives you the space to think through what you should do next. 'You have to up your game – there's no escape!'.
When asked about the future, Cohen ponders: 'that's a very interesting question', his keen mind whirring contentedly behind his penetrating gaze. I got the distinct impression that, in his own case, he will have a very interesting answer.
If you liked this post, you might also like some of my other leadership profiles: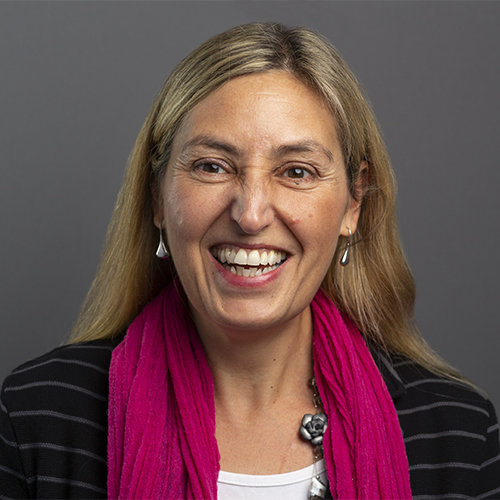 I like to describe myself as happily 'At Large' in an independent portfolio career, balancing coaching, leadership development, coach training and being a mum to my young daughter. Positive psychology is a big influence on my work and I've recently gained an MSc in Applied Positive Psychology & Coaching Psychology from the University of East London. My interests include reading, writing, travel, yoga, Zumba, coffee and wine! Connect with me on LinkedIn and sign up for my newsletter, Positive Intentions.