Posted by Liz Gooster
0 Comments
asset management, BMO, coaching, F&C, leadership, M&A, Richard Wilson
It has been quite a time for Richard Wilson, CEO of BMO Global Asset Management (EMEA), after the Bank of Montreal successfully acquired F&C for £708m at the beginning of 2014. As those familiar with the financial world will know, a deal like this can represent the end-point of a long period of uncertainty and tense conversations. For many, the prospect of protracted merger discussions, the highs and lows of conducting critical negotiations while trying to minimise the stresses experienced by clients, employees and stakeholders would have been off-putting. But for Wilson, it was what swung him to accept the position of CEO of F&C back in January 2013, what convinced him to make the shift from his long history as a high-flying fund manager to a high-stakes role as a true business leader.
Drawn to the prospect of securing a long-term future for the firm-formerly-known-as F&C, Wilson describes doing the final deal with BMO as bringing with it a 'palpable sense of excitement and change, signalling the end of a tough three years of remediation, cost control and other challenges on a number of fronts'. It was important to Wilson to find a new parent that really cared and he feels comfortable that BMO is the genuine article: like F&C it has a long heritage, has a similar culture, and wants to expand as a global asset management company. I was surprised to learn that in this business, of the $70 trillion's worth of assets held around the world, around three quarters of them are still in North America and Europe, so F&C has the potential to play a significant part in building the business's future. It helps that London is such a global centre, a magnet for financial business, and Wilson comes across as boyishly enthusiastic about being a driving force at the epicentre of the firm's next phase of growth.
Yet he is by no means naïve about the challenges ahead. The context of the rapid speed of change, often technological change, in which we are all embedded has quickened our speed of thinking, believes Wilson. This means that leaders need to be both nimble and thoughtful, and to be able to motivate people along the way, encourage them to achieve more than they think they can. Like most things, asset management is above all a people business, he reflects. When I ask him who has influenced his style and thinking as a leader, he mentions Warren Buffett and then says he often looks to sport for inspirational leaders, people like Clive Woodward, who has a breathtaking clarity of vision and Dave Brailsford, with his incisive take on the small things that make the difference between winning and losing.
While CEOs are inevitably faced with some tough challenges, my sense is that Wilson won't be easily perturbed by them. His approach to making mistakes is a healthy one: you will make them, even if sometimes it's just not making a decision that should be made. The key is not to dwell on them, to learn from the experience and move on. Recovery is the key thing, he says firmly. His own coach has played a role in helping him do this, and he says that coaches in general can 'ask the questions that everyone else is afraid to ask', which is particularly precious for those who hold the CEO role. For Wilson, having someone independent to listen with no agenda, to help him see things differently, to be there as a dry run for new thoughts, especially on the softer issues, has been very valuable. Not one to confine the benefits to himself, he has also supported one-to-one coaching for his senior management team and beyond, and believes it's helped get them all 'facing the same direction and working closely together'.
Straightforward and clear as a freshly-polished window pane on strategic, financial and business issues, Wilson is warm, thoughtful and entertaining. He is hesitant on topics of a more personal nature, saying that he is a very private person (fair enough). Glimpses of a mischievous sense of humour sparkle through when he talks about wanting a higher hit rate from your dentist than you might get from a typical Fund Manager, and when he describes a poor leader as being like 'one man and his dog on an empty football ground on a damp day in Gateshead'. Formerly a tennis pro, he remembers having great fun as a tennis coach in southern Spain during a year off. And when he talks about his wife, who is a teacher, his admiration for the passion she brings to her work is evident. Wilson is also passionate about his own job and clearly immensely knowledgeable about finance. He studied economics and statistics at university (Exeter) and in the manner of most people who are satisfied in their role, doesn't know what he'd if he didn't do this. Firmly of the view that it's always good to surprise yourself, it's no surprise that Wilson is relishing being in the driving seat of BMO GAM and it will be very interesting to see what he does next!
If you liked this, you might also like my other leadership profiles: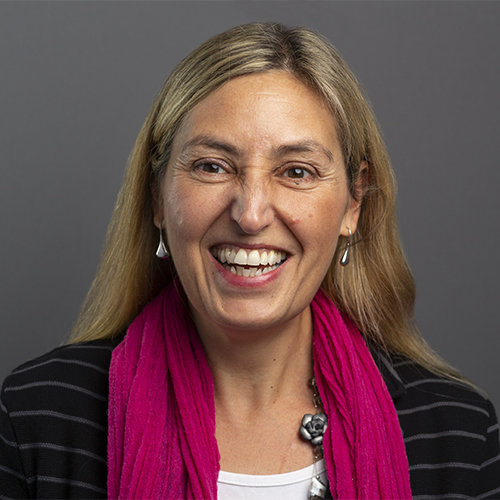 I like to describe myself as happily 'At Large' in an independent portfolio career, balancing coaching, leadership development, coach training and being a mum to my young daughter. Positive psychology is a big influence on my work and I've recently gained an MSc in Applied Positive Psychology & Coaching Psychology from the University of East London. My interests include reading, writing, travel, yoga, Zumba, coffee and wine! Connect with me on LinkedIn and sign up for my newsletter, Positive Intentions.