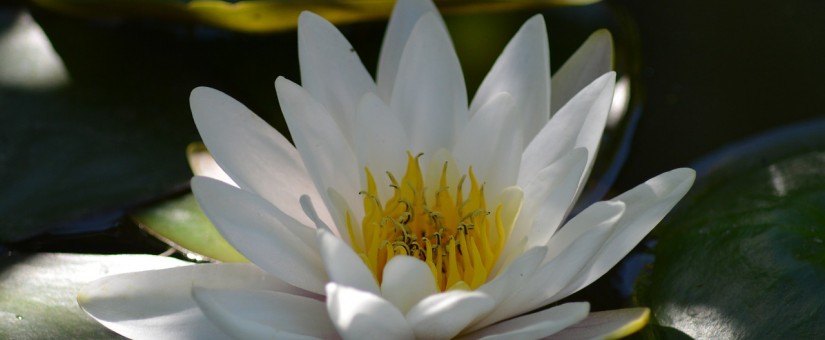 Posted by Liz Gooster
0 Comments
action, connection, energy, growth, mindset, peak performance, performance, positive psychology, self-awareness, self-development, SPACE to Grow
Following on from my productivity post last month, in this post I want to share my thinking on a new development framework I'm working on, called SPACE to grow. Many of us have a sense that we could do better. We feel we could achieve more, be more focused, have more productive working relationships, make a more powerful impact, feel a greater sense of satisfaction in our work and our lives. Often we work hard but continue to feel overwhelmed and the extra hours we put in don't produce the uplift in results we'd like. In a nutshell, we think we could be at our best more of the time. But how do we enable this to happen?
My SPACE to grow framework draws on a coaching approach and is grounded in the burgeoning field of positive psychology. It's designed to foster a sense of spaciousness and time to think, so that we can reflect and develop, to enable us to flourish and perform better. I know this approach works for me. When I pay attention to each of the elements of SPACE, I feel more effective and fulfilled, with a sense of growth and accomplishment rather than of just pedalling madly to keep up. In using this approach with my clients, I know it works for them too. And in sharing it here I hope it may also help you operate at your best more of the time.
The benefits of SPACE include:
Doing better. Higher performance as individuals and in teams; better business results; stronger relationships; clearer goals; a greater sense of purpose and focus; more meaningful communication and higher quality conversations; a more strategic approach to networking; enhanced creative and strategic thinking.
Being better. The ability to step up through building confidence; greater self-awareness and a more authentic personal style; enhanced leadership presence and influence; a better command of 'soft' skills and EQ; a clearer purpose and vision.
Feeling better. A satisfying work-life balance; higher productivity; better time management and clearer prioritisation; greater resilience; closer alignment of preferences with working style; paying attention to recharging our energies as well as expending them; an overall increase in wellbeing.
The key elements of the SPACE to grow framework are: Self-awareness; Positive mindset; Action; Connection; Energy. In future posts I'll cover each of these elements in more detail. Here I'll give a brief overview of each constituent part by way of introduction.
Self-awareness: recognising your strengths, weaknesses and learned behaviours; identifying your habitual patterns; overturning your limiting assumptions; exploring your own values and purpose; and acknowledging what others' perception of you might be. This means you can begin to act with deeper knowledge about what makes you perform at your best – and about what might hold you back. You can begin to operate with a greater sense of ease.
Positive mindset: the fast-growing new discipline of positive psychology offers the insights and tools to enable us to thrive. It is founded on the belief that people want to lead meaningful and fulfilling lives and that there is a fundamental power in recognising, appreciating and harnessing the positive, as well as acknowledging and dealing with the negative. It focuses on helping us cultivate what is best in ourselves, in order to develop and sustain peak performance, foster resilience and enhance our experiences of work and life. My view is that adopting a positive mindset can only be an advantage in improving both our performance and our sense of satisfaction.
Action: making the changes that will help you do better, be better and feel better demands that you step up and do things differently. Taking responsibility and accountability for our actions can be tough, but in the end we are the only ones who can make the changes we want to see actually happen. And as the oft-quoted Einstein saying goes, 'Doing the same thing and expecting to get different results is a sign of madness.' So ultimately, if we want to change for the better, we will have to take some action and do some things differently.
Connection: it's easy to be disconnected from ourselves, our environment and the people around us, without really being aware of it. Taking the time and space to develop a deeper sense of connection helps boost our curiosity, creativity, clarity of communication, caring and compassion. This means connecting to ourselves, to our purpose and values, to others, to the world around us. A stronger sense of connection makes us feel more grounded and more authentic, leading to a greater feeling of strength and agency.
Energy: in the relentless environments in which many of us live and work, scant attention is paid to how we can replenish our energy resources. Yet constantly expending effort and energy with no thought to replacing it, and expecting to be able to sustain and even improve our performance, is like believing we can use a battery forever without changing or recharging it. To give ourselves chance to flourish and be successful, we need to manage our energy and build our resilience. We can do this through discovering the most effective ways to renew, recharge and nurture our own energy and wellbeing. There is no 'right' way to do this, it's about discovering what works for us as individuals – and then making the time and space to do it.
For those of you who'd like to start making your own SPACE to grow, reflecting on the following questions can be a useful launch pad.
Think about what it would mean to you to:
Do better
Feel better
Be better
What changes do you already know you'd like to make?
What will be the signs/measures that you've made those changes successfully? Be as specific as you can and for more intangible goals such as 'I would like to feel more confident', rate where you are now on a scale of 1 to 10 and where you'd like to get to. Think about what this would look and feel like and what it would mean to you.
What's the smallest first step you could take towards each of the things you've identified in questions (1), (2) and (3) above?
If you do try out anything in this article, I'd love to hear how you get on!
If you liked this, you might also be interested in:
Self-awareness: Getting to know me, getting to know all about me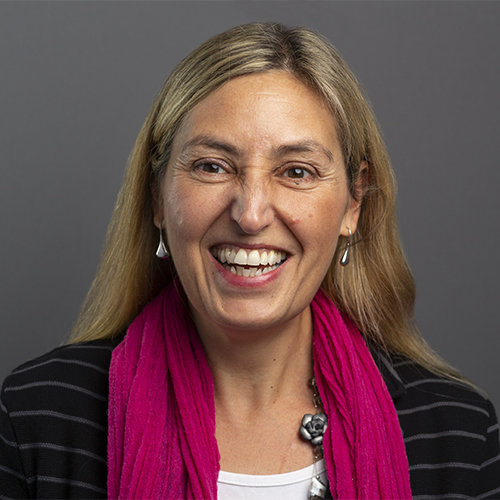 I like to describe myself as happily 'At Large' in an independent portfolio career, balancing coaching, leadership development, coach training and being a mum to my young daughter. Positive psychology is a big influence on my work and I've recently gained an MSc in Applied Positive Psychology & Coaching Psychology from the University of East London. My interests include reading, writing, travel, yoga, Zumba, coffee and wine! Connect with me on LinkedIn and sign up for my newsletter, Positive Intentions.