Posted by Liz Gooster
2 Comments
Aristotle, business coaching, coach training, David Byrne, learning, Talking Heads
As a veteran of two tutorials, a telephone supervision and two chemistry meetings, I now feel fully 'into' my coaching programme. It's hugely stimulating and enjoyable and I must try hard not to become a dinner party bore with all my wide-eyed stories of coaching discoveries. Well, I guess that's what this blog is for! With the reading assignments, the 'homework' exercises (which involve a lot of delving into your thoughts and views on coaching, yourself and the world in general) and the opportunity to buy new stationery, there's a definite back-to-school feel to the whole endeavour. I don't mean that in a negative way: I've always been a bit of a girlie swot, so I'm in my element. And beyond the superficial level of pristine new books and smart folders, this is a very different learning experience from what I remember of school and even university. This is despite the fact that Meyler Campbell deliberately styles its tutorials on the Oxbridge system and that I am a Cambridge graduate.
Yes, we are a small group with privileged access to an expert in the field, who for the duration of our contact time is dedicated to our learning and development. We are expected to prepare for the meeting. And there the similarity ends. The coaching tutorials are much more participative. I'm sure that was the intention of my undergraduate sessions too, but I remember our involvement back then as limited, nervous and hard to elicit. As I recall, if we'd written our essay, we felt we'd pretty much done our bit. And I for one didn't feel too confident in those days about engaging in debate with world-class academics.
In the coaching tutorials David[1], our tutor, guides the discussion and imparts useful information on coaching theory and models such as the GROW model, which we talked about in the first two tutorials. But then we all actively contribute, drawing on the reading we've done, our own experience and our general insights and reflections. There is usually no right or wrong answer and the mood is one of co-operative learning rather than coercion. This is our chance to share doubts, questions, ideas and to consolidate our understanding of the new concepts we're studying. Each sessions last three hours, so there is ample time to immerse ourselves fully in the subject.
When I first venture into a new area, along with an impatient thirst to find out everything I can, I always have a sense that 'the more you know, the more you know you don't know'. (Amusingly, when I googled this quote to check the source, David Byrne, author, singer, formerly the front man of Talking Heads, came out ahead of Aristotle.) There is so much to learn, which I find at the same time daunting and energising. I definitely feel as though I'm on a voyage of discovery. It's going to take longer than I thought, but I've got my ticket and now I just need to pack the suitcase of my mind with the things I'll need when I get there.
---
[1] In all my posts on this blog the names of my tutor and my fellow students have been changed. I am writing in my real name.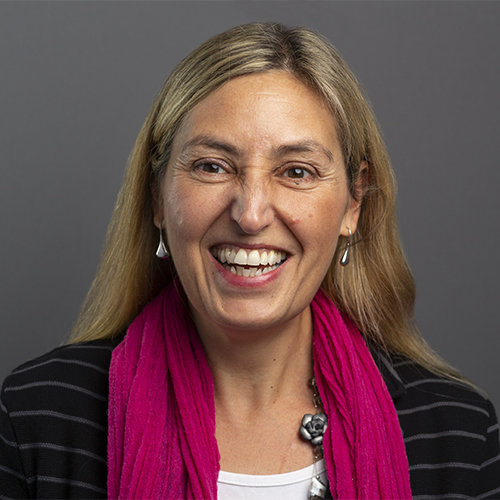 I like to describe myself as happily 'At Large' in an independent portfolio career, balancing coaching, leadership development, coach training and being a mum to my young daughter. Positive psychology is a big influence on my work and I've recently gained an MSc in Applied Positive Psychology & Coaching Psychology from the University of East London. My interests include reading, writing, travel, yoga, Zumba, coffee and wine! Connect with me on LinkedIn and sign up for my newsletter, Positive Intentions.