Posted by Liz Gooster
2 Comments
business coaching, chemistry meeting, coach training, John Whitmore, meyler campbell, strand syndicate, study groups
I've been accepted on to the Meyler Campbell business coaching programme, as I wrote about in my last post – so what now? Before starting the course itself, I needed to have 'chemistry meetings' with my prospective coach-trainer and the other two members of our potential 'syndicate', the tutorial-style team of three in which we'd study. A chemistry meeting is just that, a chance to meet your learning partners in person, peer into the whites of their eyes, have an informal chat, and see if you gel. You don't have to fall in love with your fellow trainees or tutor: indeed, I'd say that is probably inadvisable, especially in my case, where they all already have partners. But the syndicate system, based on the traditional Oxbridge tutorial system, is quite intense, so you do have to hit it off enough to be confident that you want to set off on this learning journey together, a quest that will involve honesty, self-discovery and public practice and scrutiny of your coaching skills.
Chemistry meetings are also used by professional coaches to allow both coach and client to check out each other's suitability: for coaching to work, the client needs to trust in the coach, in both their professional abilities and their personal style, and the coach needs to be sure they can work with, and actively help, the client. So this initial scoping out of your syndicate is also good preparation for future coaching engagements. When you go through the admissions process for the course itself, you are also sized up in relation to potentially suitable coaching trainers and fellow programme delegates. This is all part of the bespoke nature of the programme and, as you'd expect from a business that makes its money from teaching people how to work with others, the programme tutors are expert at predicting who will fit well together in a group. While it is stressed that 'no is an acceptable answer' following a chemistry meeting – no one should feel obliged to work with anyone they don't feel comfortable with – mismatches are rare. Despite all of this, I must confess to feeling nervous about meeting the rest of my syndicate for the first time, especially as the two other delegates worked for the same professional services firm, and already knew each other.
First I met my tutor, who I'll call David[1], over an informal pot of tea. We talked a bit more about what the programme itself would involve, about what I was hoping to get out of it, and shared potted life histories. I was fascinated to hear David's route to coaching, which had involved, at various stages, accountancy, consultancy and jazz, and we discovered a shared love of travel. Swapping adventures and snippets of our lives and careers, the time sped by in an engrossing conversation that went on far longer than we'd planned. I emerged feeling energised and motivated, and even surer than before that this was going to be a stimulating experience. I had no doubts that I could happily work with David and luckily he said the same about me.
Next I met both my prospective fellow 'students', in separate one-to-one meetings. These were a little like blind dates. For the first 'date', I met Peter for a lunchtime stroll round St James' Park; instead of the stereotypical red carnation, he carried a copy of the classic coaching text, John Whitmore's Coaching for Performance (which I've reviewed in the previous blog post). A circuit of the lake in search of the pelicans, with a pause on a handy park bench, proved to be an opportunity for a surprisingly wide-ranging conversation. We covered the more obvious topics, such as what we did and why we were doing the coaching programme, but we also managed to touch on literature, music and the nature of reality. Again, I came away from the meeting enthused and eager to progress the process.
My next date was with Julia. We met for coffee at a branch of Caffe Nero, and being women, this time we recognised each other by texting in advance to say what we were wearing and what our hair was like. Julia and I had a frank and open discussion, just as I'd had with Peter, not necessarily the sort of chat you'd normally have with someone you'd never met before – not overly personal, but revealing, in a comfortable rather than exposing sort of way. There was a definite bounce in my step as I headed down Regent's Street afterwards.
I'd now met my coach-trainer and the other two syndicate members in one-on-one meetings, but that wasn't the end of the chemistry lesson. There was one final experiment first, and that was to mix up the student elements together and see if there emerged a stable alloy. We decided to conduct this experiment in the very conducive atmosphere of the fifth-floor bar of Waterstone's Piccadilly and it all went off very well. There were no unexpected puffs of smoke, loud explosions or foul smells. Instead, the outcome of this last chemistry meeting was an agreement that we were now an official learning compound, and were finally ready to launch ourselves into the coaching programme as a three-person team, henceforth known as The Strand Syndicate.
---
[1] The names of my tutor and my fellow trainees have been changed.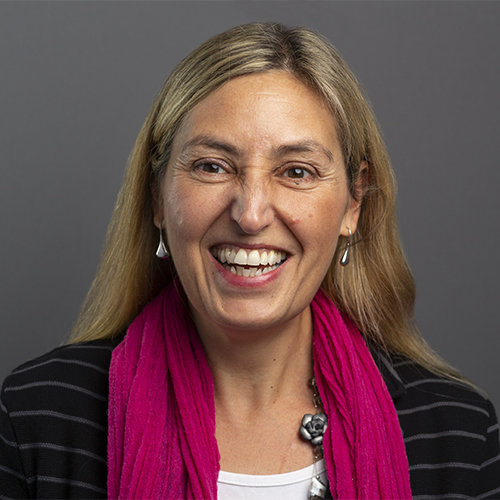 I like to describe myself as happily 'At Large' in an independent portfolio career, balancing coaching, leadership development, coach training and being a mum to my young daughter. Positive psychology is a big influence on my work and I've recently gained an MSc in Applied Positive Psychology & Coaching Psychology from the University of East London. My interests include reading, writing, travel, yoga, Zumba, coffee and wine! Connect with me on LinkedIn and sign up for my newsletter, Positive Intentions.