Posted by Liz Gooster
0 Comments
Brad Sugars, business coaching, business growth, business start-up, entrepreneurs, profits, revenues, small business
After two and a half hours I was tired, thirsty and my head was spinning. Brad was still going strong and he showed no sign of letting up. I'd wanted to leave from the very first minute, but somehow I couldn't. I was anchored to my seat, enthralled.  This was business coaching with a difference. Brad was a charismatic presenter with 28 different points to make and he was giving his all to factor number 22. In fact he was giving more than his all, he was giving 1000 silk kimonos. In a craftily successful customer offer, Brad had once given free Japanese dresses to the clients of a hair salon whose customer base overlapped with the target market for his new chichi boutique in Las Vegas.
How did I find myself in Kensington Town Hall on a grey Monday night in October, listening to Brad Sugars shout about how to succeed in business? It was the centre of a pleasing loop of serendipity. Anne Scoular, author of the FT Guide to Business Coaching, had challenged me to compile a fantasy football style list of endorsers for her book – in an ideal world, who would I choose? As readers of previous posts will know, Anne was instrumental in getting me started on this whole business coaching mission, which I am loving (one friend said I am like a kid in a toy shop when I talk about it) and for which I am eternally grateful. I willingly drew up a list of luminaries, including John Whitmore, Carol Kaufman and Marshall Goldsmith. A Google search on famous business coaches threw up Brad Sugars, a name I'd never seen before. I was intrigued. Then, coincidentally, one of my practice clients sent me an invite to a seminar on Brad's forthcoming European tour: 'was I interested in going?'. I was.
I didn't know what to expect, but it wasn't this. Brad has a brash, American, presentation style, even though he's Australian. He insisted on audience participation, frequently raising both arms, preacher-style, and blaring 'Yes or No?' until he got the frenzied reply he wanted. This isn't an approach I would normally respond well to, but I was held spellbound as he hauled us breathlessly through his 28 ways to make sure your business is booming. Not just succeeding. Booming. Brad's knowledge was impressive, his confidence and enthusiasm phenomenal.
As a youngster a mentor had counselled him to read a book a week. He's followed that advice consistently throughout his life and currently averages 1.2. He's the author of 14 books himself. They were all displayed neatly on a trestle table behind him (and available to buy as a set for £150). As he referred to related topics, he grabbed the relevant title, brandished it frantically, and then flung it back on the table. By the end of the three hours, the table was a dishevelled, sagging wreck. But Brad's energy was undiminished. He had spoken without a pause and without notes. By the end he still had the wherewithal to forcefully infer that if we were to leave the room without completing one of the forms we'd been issued on arrival, we were doomed to failure through our own miserable lack of initiative.
My first instinct was, 'I'm not filling in any damn form.' That gave way – Brad is very persuasive – to 'what the hell, they can't make me do anything even if I do fill it out.' I didn't see the appeal of the 3 day masterclass on investing in real estate (it's held in Vegas – so now I'm wondering why not …). I was tempted by the free hour's coaching on how to make your business boom, until I remembered that I don't have a business. So I applied to become an Action Coach. Brad claims his business coaching company (www.actioncoach.com) is the world's biggest and best. His coaches are equipped with tools like '87 ways to increase your customer leads by 10%' and he guarantees that if you work with them, your business will start to boom in 17 weeks.
If Brad is anything to go by, his coaches will be the opposite of non-directive. And I can't see them having any professional scruples about advice giving. So I'm not sure that a Meyler Campbell trained business coach is quite what Brad has in mind for his team. But hey, I filled in the damn form, so let's just see what happens. I'll keep you posted!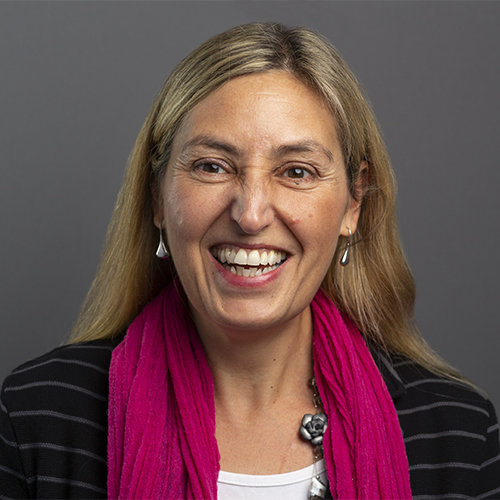 I like to describe myself as happily 'At Large' in an independent portfolio career, balancing coaching, leadership development, coach training and being a mum to my young daughter. Positive psychology is a big influence on my work and I've recently gained an MSc in Applied Positive Psychology & Coaching Psychology from the University of East London. My interests include reading, writing, travel, yoga, Zumba, coffee and wine! Connect with me on LinkedIn and sign up for my newsletter, Positive Intentions.