Posted by Liz Gooster
2 Comments
bootcamp, British Library, business, Business & IP Centre, entrepreneurs, professional services, start-up
Ask most people what you need to do to set up a business and chances are they'd say things like: come up with an original idea; write a business plan; raise some capital; get a website – maybe even apply to go into the Dragon's Den or into the boardroom with Alan Sugar! But how many would suggest that your first port of call should be a library? After my recent visit to the British Library, me for one!'The Professionals: A Business Bootcamp' is a two day course aimed at anyone who wants to develop their own business in the professional services sector. It's a combination of the inspirational and the practical and is exceptional value for money, partly because it's sponsored by the Royal Bank of Scotland group. As a result of this, two hapless 'relationship managers' from NatWest were ushered in to present on the second afternoon, and although they faced a few snarling questions on why banks patronise small business owners and won't lend them money unless they don't need it, they were open, honest and seemingly sincere.
Since the course was held right at the start of my portfolio career as a business publisher (as a salaried employee) and a business coach (as a sole trader), the timing couldn't have been better. I was also thrilled that several of the presenters were coaches and mentors themselves. Over the course of the two days, we were hauled through the rudiments of everything from refining our elevator pitch to the impact self-employment has on tax returns. I found myself getting slightly hysterical amidst the complexities of the latter session – the exclusions, the exhaustive record-keeping requirements, the domino effect on future tax liabilities of decisions taken now – but it was an extremely helpful overview.
Some sessions were largely about transmitting critical information, for instance on protecting your intellectual property; using the unsurpassable resources available at the British Library; and the essentials of business finance. Others revolved around getting us to reflect more deeply on our personal and business goals, values and objectives. Overall, it was a thorough workout in most of the things you need to do when you start out in business, delivered in a positive tone but without glossing over the real challenges and issues most new start-ups are likely to face. One gap which did glare a little in the light of today's digital demands was the lack of specific coverage of how to use social media, but you can't have everything, and the Library does run other workshops focused on this.
I was very taken by the calibre of all the presenters and by the fact that they were prepared to give so generously of their time and experience, when they probably could have been doing something much more lucrative instead. It was good to connect with other small business owners and would-be entrepreneurs from a wide range of sectors and backgrounds, and the group is already planning various ways of keeping in touch and supporting each other in our endeavours.
I was a bit shame-faced to discover how little I knew about the rich medley of resources the British Library offers budding entrepreneurs. Opened in 2006, the BL's Business & IP Centre is part funded by the London Development Agency (LDA) and supports entrepreneurs, inventors and small businesses from their first spark of inspiration to successfully launching and developing a business. Since its launch, over 200,000 entrepreneurs have used the Centre, which runs workshops, provides unparalleled access to research sources, offers a congenial networking zone and even has a pin board where members can trade services. 'Bootcamp' for me has connotations of hardship, deprivation and discomfort, but in contrast, I came away from this one feeling enriched and better informed. If you're a budding business start-up, I'd highly recommend you put yourself through the paces of the British Library Bootcamp.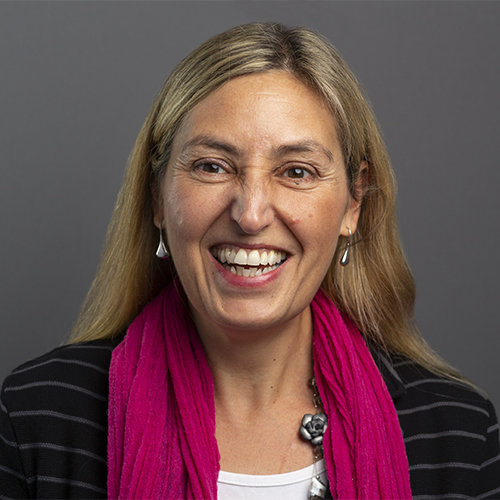 I like to describe myself as happily 'At Large' in an independent portfolio career, balancing coaching, leadership development, coach training and being a mum to my young daughter. Positive psychology is a big influence on my work and I've recently gained an MSc in Applied Positive Psychology & Coaching Psychology from the University of East London. My interests include reading, writing, travel, yoga, Zumba, coffee and wine! Connect with me on LinkedIn and sign up for my newsletter, Positive Intentions.