Posted by Liz Gooster
0 Comments
coaching, EQ, GROW model, people skills, Sir John Whitmore
'Coaching should be more whisky and less water.' This for me was the standout quote f Sir John Whitmore's presentation at the recent Meyler Campbell fishbowl event. Rightly famous as one of the founding fathers of coaching, in business, sport and life, Sir John has also been a champion racing car driver, a ski coach and a Hollywoodfilm producer. An extraordinary character, just months after being hospitalised and in a coma as a result of a dramatically bad skiing accident, Sir John treated us to a breathstopping overview of coaching, the world economy, the malign impact (in his view)of technology, and everything in between.As a newly-qualified coach whose training kicked off with Sir John's bestselling Coaching for Performance, personally I would have preferred to trade some of the big-picture analysis for a nitty gritty display of the man himself coaching using the GROW model. However, it's fair enough for someone who laid the foundation stones of coaching in the first edition of his book, more than 20 years ago, to want to move on to pastures new, and it was impossible not to be impressed by his vigour and forthright opinions. Standing straight and tall as a ship's mast, he covered an exhausting range of topics in a voice booming like a captivating cannon ball. His wide-ranging speech leapt energetically from theme to theme, the core thread being that people skills are vital at a personal, organisational and even global level. The presentation was peppered with personal stories and tales of the colourful characters Sir John has met in the course of a life so eventful it would leave most of us reeling with fatigue.
Demonstrating the value we bring to clients is a constant challenge for coaches. You couldn't get a clearer illustration of return on investment than Sir John's example of the Royal Navy's field gun race. This is a gruelling military competition that has been held for over a century. A top team of elite soldiers disassembles a massive gun, carries its crushingly heavy components over an obstacle course and then reassembles it at the other end – all against the clock, and against a competing team of equally finely honed men. I was enthralled to hear how a field gun team whose leader applied a coaching approach to training (having himself been trained by Sir John) raced to unprecedented victory, winning all five available cups in the tournament. Not only this, the team sustained just one injury (a broken wrist) during training, compared with an average of 16 in non-coaching teams. They went on to repeat the feat over three consecutive years. As Sir John said, 'the results speak for themselves'. This is a stirring example of how coaching can help achieve seemingly unattainable results. (Follow the link to watch a video of the 1999 field gun race)
Less dramatic, but no less impressive, was the golf coaching video we watched, in which Sir John coached a novice golfer while a golf pro taught another using traditional training methods. The video was rather dated, and so the backdrop to the film was a row of slightly sinister looking players with 1970s moustaches and loose, grubby-looking outfits, a bit like the men in the '118 directory enquiry' ads. Beyond these amusing distractions, the results again spoke for themselves. The lucky player who was coached by Sir John came across as relaxed, excited by her progress and energised by the whole process. The other was less fortunate: she appeared stressed, overwhelmed and confused. She made progress in her golf, but not as much as the coached player, and from an observer's viewpoint, she'd had a less fulfilling journey.
So where does the whisky come in? Sir John cautioned us firmly against using wordy questions with our coaching clients, a warning which I'm sure resonated with several members of the audience, including me. Stick to the simple, clear and concise, he exhorted. This is the coaching equivalent of going easy on the water you add to your whisky, which dilutes its kick. Like an unstoppable train, he told us that 'if your coaching doesn't work, you're not doing it right' and reminded us that the responsibility falls back on us as coaches to adjust our approach until it's effective. A legend of the coaching turf indeed, and a pleasure to hear him speak. Now, where did I put that whisky?
* Credit goes to Dena Arstall for the title of this post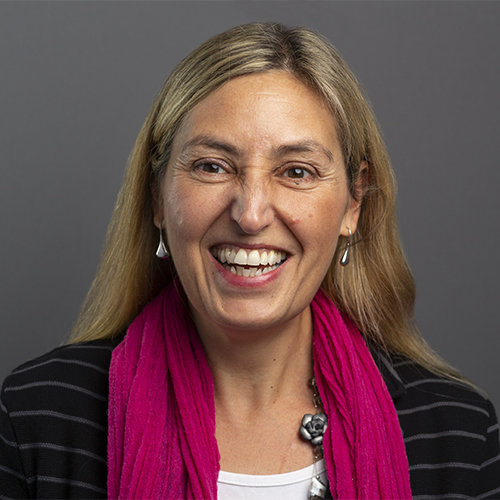 I like to describe myself as happily 'At Large' in an independent portfolio career, balancing coaching, leadership development, coach training and being a mum to my young daughter. Positive psychology is a big influence on my work and I've recently gained an MSc in Applied Positive Psychology & Coaching Psychology from the University of East London. My interests include reading, writing, travel, yoga, Zumba, coffee and wine! Connect with me on LinkedIn and sign up for my newsletter, Positive Intentions.