Posted by Liz Gooster
1 Comments
Brian Tracy, Eat That Frog!, effectiveness, efficiency, goals, high impact performance, objectives, priorities, productivity, time management
Eat that Frog! is my favourite book on productivity, and I often find myself rereading it in January, to remind myself of the disciplines and practices I'd like to follow in the coming year. While there are 21 tips in the book, these are really just variations on a few key themes. These themes are all based on one commonsense insight that pulls away the shrouds of illusion from our desire to 'catch up': there is never enough time to do everything you have to do. No matter how many personal productivity techniques you master, there will always be more to do than you can accomplish in the time available. Selecting what we actually do amidst the panapoly of things we could do is critical. As Brian Tracy puts it: 'You can get control of your tasks and activities only to the degree that you stop doing some things and start spending more time on the few activities that can really make a difference.'
So where does the frog come in? In his pithily memorable style, Mark Twain once said 'If the first thing you do each morning is to eat a live frog, you can go through the day with the satisfaction of knowing that this is probably the worst thing that is going to happen to you all day long.' Your frog is your biggest, most important task, the one you are most likely to procrastinate on and simultaneously the one thing that could make the biggest impact if you did it. To help you find and eat your frogs, the central strands of Tracy's advice are that you need to:
Identify your objectives – motivation requires a motive, you need to know what you're looking to achieve and as Tracy demonstrates, the most productive people are those who are crystal clear about their goals. If you write your objectives down, you'll improve your chances of success even more
Work out your top priorities in achieving these objectives
Break down the component tasks involved in getting these priorities done (decide how you can eat your frog one leg at a time, if you like)
Get started straightaway on your first task, focus solely on this and finish it before moving on. 'Your ability to select your most important task, to begin it, and then to concentrate on it single-mindedly until it is complete is the key to high levels of performance and personal productivity.'
There is a lot more, but the list above represents the nub of the book.
Each time I read the book, I find new nuggets of productivity gold. Purposeful procrastination, for instance (tip 5), which sounds counter-intuitive but is in fact quite brilliant. Since we can't do everything that's on our plate, we have to procrastinate on some things: the trick that productive people use is to put off, ditch or delegate the unimportant things and get on with the high impact activities. I also find a few surprises. From memory, Eat that Frog! was a very different book to David Allen's Getting Things Done (you can read my review of this book here). And in many ways it is: Tracy talks more about attitude and general approach, Allen about the details of specific systems. However there are also close parallels that caught me unawares. The injunction to maintain several lists with rigid discipline is common to both Tracy and Allen, as is the powerful practice of identifying the next action needed to move a larger task or project forward. On the whole, I find Eat that Frog! more appealing, but that's down to personal preference and Getting Things Done has its own legions of fans.
I have the odd niggle. For instance, while Tracy professes that the purpose of increasing your productivity is to make more time for the things you want to do outside work, he refers regularly to starting work earlier and leaving later, which seems to contradict the rest of his advice. Overall though, this is a smart, fast read. If you read this book, the results you stand to gain vastly outweigh the time you will invest reading it. But if you're really too busy, ask yourself this one question: 'What is the most valuable use of my time right now?'. Answer it honestly, and in relation to your most important objective, and you've got your frog. Now go eat it!
If you liked this post, you might like …
My review of David Allen's Getting Things Done
My post on How to make sure you achieve what you want
My post on Focus and New Year's Resolutions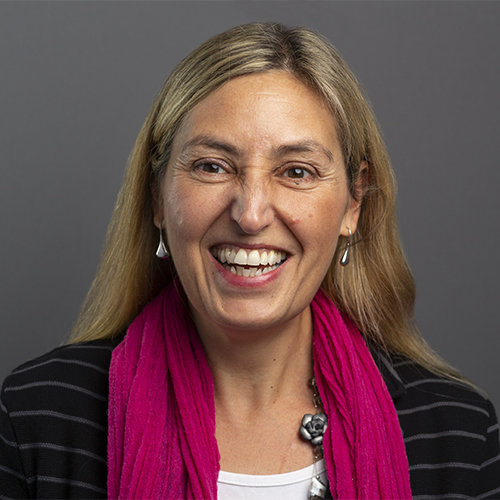 I like to describe myself as happily 'At Large' in an independent portfolio career, balancing coaching, leadership development, coach training and being a mum to my young daughter. Positive psychology is a big influence on my work and I've recently gained an MSc in Applied Positive Psychology & Coaching Psychology from the University of East London. My interests include reading, writing, travel, yoga, Zumba, coffee and wine! Connect with me on LinkedIn and sign up for my newsletter, Positive Intentions.