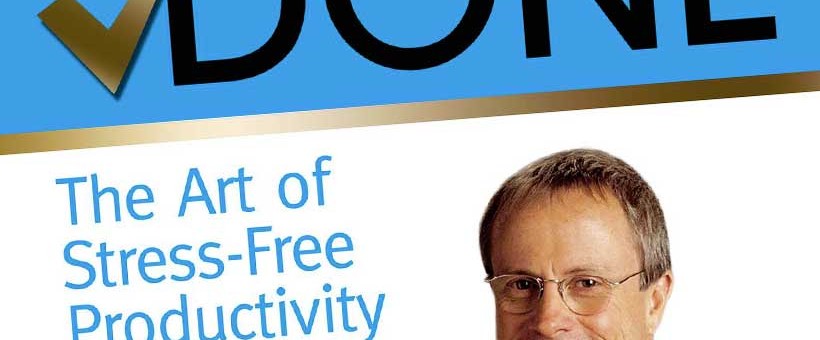 Posted by Liz Gooster
3 Comments
David Allen, Getting Things Done, productivity, tasks, time management
Getting things done. Time management. Productivity. Whatever you call it, this is one of today's critical issues. We all have too much to do and want to feel in control of our spiralling to do lists, our groaning inboxes and our bulging diaries. In terms of the amount of 'stuff' we try to cram in, we push at the boundaries of time and space when the holy grail is to achieve maximum impact with minimum effort.
David Allen is one of the world's acknowledged experts on productivity and his book, Getting Things Done: How to achieve stress-free productivity, holds out the alluring promise that 'It's possible … to have an overwhelming number of things to do and still function productively with a clear head and a positive sense of relaxed control.' Who wouldn't want to reach this blissful state? I'd wanted to read this book for a while, but had procrastinated –prevarication being, of course, one of the enemies of efficiency. Though according to Allen, it's the most creative, sensitive and intelligent people who procrastinate the most, which made me feel a bit better about my delay. I had a feeling the book would scare me, and I wasn't wholly wrong. The basic precepts are familiar and uncontroversial: you need to focus, write things down, decide on outcomes and actions; review options and make choices. As a coach, I wholeheartedly agree with all of these.
Undeniably, I gained some new ideas, most notably Allen's exhortations on what should go into your diary. Previously, my Blackberry buzzed incessantly with reminders about tasks taken from my 'to do list' and added to my schedule. Inevitably, a lot of these tasks were 'snoozed' like a nagging alarm clock and carried over to a future date. Now, I reserve my calendar for time-specific meetings, phone calls and deadlines. This has given me a definite sense of feeling more clear-headed and in charge of my diary, rather than being hounded by its insatiable demands.
I also found it easy to subscribe to the concepts of the two minute rule (if something comes across your path and can be dispensed with in under two minutes, just do it); the power of next-action thinking (identify the outcome you're looking for, big or small, and then the very next action you need to take to move the situation forward); and the sense of freedom gained from capturing everything you need to do, so that your mind is liberated to think about more important things than remembering to send a birthday card to Aunt Bessie (as an avid list-maker, you'll get no quibbles from me on this one).
But my suspicion is that it's a specific type of person who stands to gain most from this book. I am not that type of person. Much as I might admire the notions of neat systems, folders organised with military precision and methodical reviews, I know that I will naturally rebel against such structure and will not be able to absorb what to me seem overly-cumbersome and exhausting techniques into my way of working. For me, breaking tasks down into particular contexts eg 'at computer', 'on phone', or 'in meeting with client/manager/friend' doesn't tally with the more fluid way I tend to work – and in the world of almost ubiquitous smartphones, I suspect this might apply to many people. And I have to confess to being irrationally irritated by every mention of Allen's favoured 'tickler file', which has 43 different folders. To be fair, that hasn't stopped me adopting a watered-down version: not the day-to-day card file, the thought of which both bewilders and terrifies me, but a bright pink file filled with plastic folders, where I can store things I want to be able to find easily. Maybe this is technically more of a reference, someday/maybe or even a hold/review file – eventually I got a little confused, despite the book's caution that 'it's critical that all of these categories be kept pristinely discrete from one another'. Either way, thanks to Allen, I no longer get into a flap looking for airline reservations, theatre offers and product/venue recommendations torn from newspapers and magazines.
Overall, I'd say read this book. You will take away some invaluable insights, tips and tricks that you can use straightaway to ramp up your productivity. Consider everything, and then aim to apply only the elements that resonate most strongly with you. Allen says 'Unfortunately, you can't legislate personal systems. Everyone must have his or her own way to deal with what he or she has to deal with'. I don't think this is unfortunate: in my opinion it's as it should be. For your long-term productivity to increase, any new habits need to be more or less in tune with your own approach. Otherwise you'll just stop doing them. So don't expect to be able to implement the whole framework lock, stock and barrel – or should that be folder, label and 'tickler file'? Unless you're that kind of person; in which case, this book could be your long-lost bible!
If you liked this post …
You might like: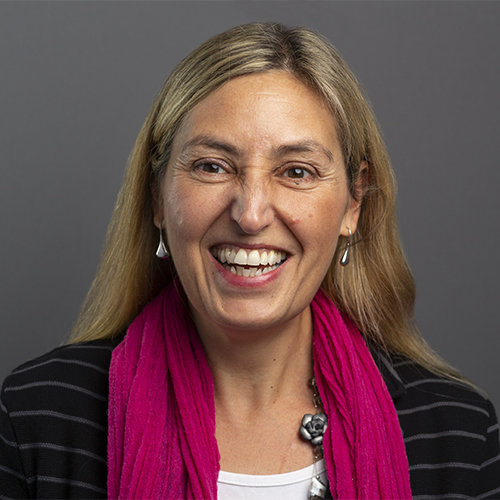 I like to describe myself as happily 'At Large' in an independent portfolio career, balancing coaching, leadership development, coach training and being a mum to my young daughter. Positive psychology is a big influence on my work and I've recently gained an MSc in Applied Positive Psychology & Coaching Psychology from the University of East London. My interests include reading, writing, travel, yoga, Zumba, coffee and wine! Connect with me on LinkedIn and sign up for my newsletter, Positive Intentions.