Posted by Liz Gooster
1 Comments
Alliance, caring business, coaching, corporate clients, executive caoching, nancy kline, team
My official start date was April 1, but it wasn't an April Fool's prank: I have officially joined the Alliance coaching partnership! In a way, it still doesn't feel quite real. It's such a privilege to be asked to join this close-knit group of experienced business coaches in their (or rather, as I should say now, 'our'!) extremely successful partnership/business that I can hardly believe it's happened. Yet at the same time, because everyone has been so welcoming and inclusive, both individually and as a team, I feel I've been on board for ages. I must make sure I don't get too comfortable too quickly, as one of the things I've promised to bring is a fresh perspective!
One of the key strengths of the Alliance is the commitment to working as a genuinely integrated and authentic team. This isn't a loose association of sole traders, it's a tight, transparent partnership of like minded, although very different, professionals. For clients, this brings immense value, because even if they're working with just one or two Alliance coaches, they get the backing and input of the others as well, offering a challenge to thinking and bringing to bear perspectives from a varied range of professional backgrounds and a full spectrum of technical expertise in different tools. For the Alliance members, there is a real sense of being in a tight, mutually supportive community, and the opportunities for group supervision and for sharing experiences and learning from each other are incredibly rich. There is also plenty of fun and humour in the group. Everyone takes their work seriously, but we don't take ourselves too seriously, so there is a tinge of lightness which I think fuels creativity – and of course, just makes everything more enjoyable!
We have monthly full-day meetings, to catch up on current client work and potential new business, as you'd expect, but also to discuss trends, to review learning and to brainstorm on any issues we feel are important. This is where the Alliance is very evidently greater than the sum of its parts. The first meeting I attended was during my 'auditioning' phase. I was very taken then, as I am still, now a veritable veteran of all of three meetings, with the serious practice of the Nancy Kline approach, in which we go round the table to let everyone speak uninterrupted on an issue or question, going round again if there is more to say. This creates an unpressured environment which lets thoughts emerge, ideas get pulled around and expanded in new directions by others and ensures that everyone participates equally. In my limited experience to date, the way the Alliance operates embeds a prevailing sense of care, both for each other and for our clients, which is very inspiring. If this sounds sickly sweet, it isn't. It's more a case of 'walking the talk', putting business and personal values into action. These values also include a professional, commercial approach, congruent with our corporate clients and essential to allow the Alliance to continue and indeed to grow. As the new kid on the block, I'm very proud to be one of the latest signs of this growth!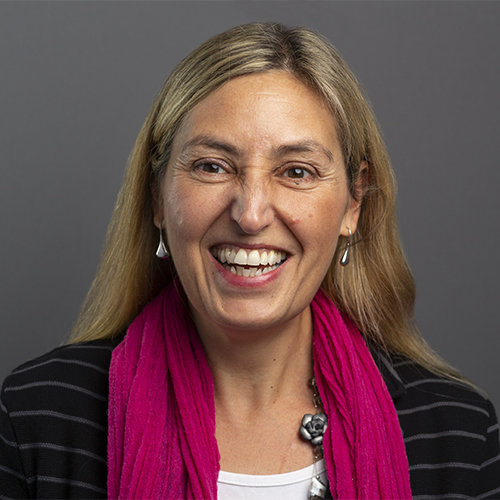 I like to describe myself as happily 'At Large' in an independent portfolio career, balancing coaching, leadership development, coach training and being a mum to my young daughter. Positive psychology is a big influence on my work and I've recently gained an MSc in Applied Positive Psychology & Coaching Psychology from the University of East London. My interests include reading, writing, travel, yoga, Zumba, coffee and wine! Connect with me on LinkedIn and sign up for my newsletter, Positive Intentions.