Posted by Liz Gooster
0 Comments
critcal care medicine, Everest Base Camp, fundraising, Himalayas, hypoxia research, Nepal, trekking, Xtreme Everest
Intensive care represents the knife edge between life and death and extreme illnesses require cutting edge research to provide solutions. Despite intensive care being one of the most sophisticated areas of hospital care, hypoxia – lack of oxygen reaching the body's vital organs – is a common problem for patients in an intensive care unit. Approximately 80% of people in intensive care suffer hypoxia and until this can be controlled they can't be treated effectively. For both scientific and ethical reasons it's difficult to conduct research on critical care patients. In response to this, Xtreme Everest, a not-for-profit organisation led by doctors and scientists from University College London Hospital, University of Southampton and Duke University in the US, is conducting an innovative research project which uses the shortage of oxygen experienced at high altitudes to simulate the hypoxia that affects people in intensive care.

Several people have asked me recently where my next trip will take me. Well, this is it! I am participating in this research. What this means is that I'm going on a charity trek to Everest Base Camp in March and am volunteering as a research subject – what I like to call 'donating my body to medical research'. As part of my contribution to the project I get lots of medical tests done on me – I've already had the first set done in London and there will be three more rounds in Nepal, in the field labs that will be very impressively built and run by the scientific team. The logistics of this are mind-boggling – and I am very amused by the fact that they will be setting up exercise bikes in Base Camp so we can pedal on them, breathe into masks and have our oxygen use measured!
One in five people in the UK will end up in intensive care at some point in their lives, and 40% of these will die: startling statistics indeed. So the results of the research project will be put to very good use in understanding how to help improve people's oxygen levels and get better outcomes from their care. You can see more details about all the science stuff, which is fascinating, on the Xtreme Everest website.
As well as my body, the other part of my contribution is in fundraising. I am funding the expenses of the trip myself, and on top of this am looking to raise as much money as possible to further the research efforts of Xtreme Everest, who are running the project. If you would like to donate to support this research, Xtreme Everest and I would be extremely grateful. You can make a donation on my Just Giving page.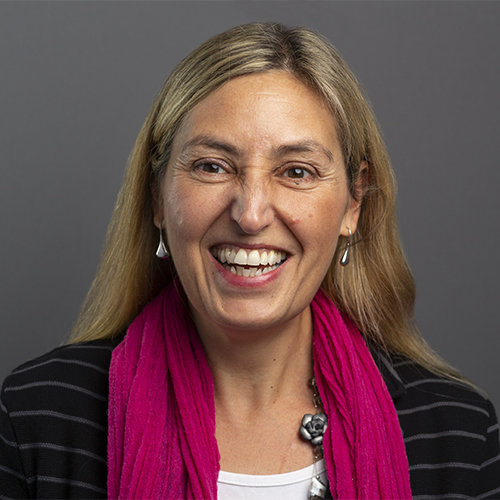 I like to describe myself as happily 'At Large' in an independent portfolio career, balancing coaching, leadership development, coach training and being a mum to my young daughter. Positive psychology is a big influence on my work and I've recently gained an MSc in Applied Positive Psychology & Coaching Psychology from the University of East London. My interests include reading, writing, travel, yoga, Zumba, coffee and wine! Connect with me on LinkedIn and sign up for my newsletter, Positive Intentions.