Posted by Liz Gooster
1 Comments
attention, Buddhist monks, emotional intellignece, London cab drivers, meditation, Michael Chaskalson, mindfulness, neuroscience, productivity, relationships, The Mindful Workplace, US Marines, working memory
The Mindful Workplace is an extremely clear-headed introduction to mindfulness, its proven benefits, especially in the context of work, and how to begin practicing it. Michael Chaskalson defines mindfulness as 'a way of paying attention, in the present moment, to yourself, others and the world around you.' He says that 'mindfulness training boosts your attention and concentration, raises your level of emotional intelligence, increases your resilience and improves your relationships'. Who wouldn't want those things? Where's the catch? Well, as Michael is fond of saying, mindfulness is simple but it's not easy. To bring mindfulness practice meaningfully into your life takes commitment, and the discipline to establish new habits. It means bearing with the frustrations of an active mind that won't 'sit still' when you want it to, and trusting that it's working, even though it may not feel that way.
Yet work it does. The proven individual benefits include a greater sense of well-being and life satisfaction; higher levels of emotional intelligence, along with greater social skills and increased empathy; and higher success rates in achieving goals. At an organizational level, a more mindful workplace can expect to have greater productivity; more employee engagement; and higher levels of creativity and innovation. For me, one of the big strengths of this book is that it captures the scientific evidence for the effectiveness of mindfulness. A particularly powerful example comes from a neuroscientific study in 2001 of a group of Tibetan monks expert in meditation, which revealed some extreme results. When they were meditating, the monks showed higher levels of gamma signals (associated with perception and problem solving abilities) than had ever been recorded before. London taxi drivers famously have a larger hippocampus – the part of the brain used for the spatial memories associated with navigation. A study of US Marines showed that mindfulness exercises extended their working memory under stress, enabling them to make better decisions in dangerous situations.
These studies all show that the brain can change, and can be trained to improve. And the good news is that even we lesser mortals can reap substantial benefits from using our brains differently. As well as giving mindfulness a convincing scientific grounding– no whiff of joss sticks or patchouli here! – Chaskalson is also very aware of the business context. He even-handedly reviews the research and shows, for instance, that just eight weeks of mindfulness training in the workplace can produce a more robust immune system, and significantly increase brain activity in the prefrontal-cortex, making people happier and less stressed. Mindfulness also raises self-awareness and self-management and the book presents studies showing remarkable gains in business productivity as a result. For example, in one large accounting firm, partners strong in self-regulation (which can be improved through mindfulness practice) were found to generate an astonishing 390% more profit than those who lacked this strength. There is plenty of discussion about how mindfulness can improve working relationships within teams and even help you get better results from email. Every chapter has practical exercises and techniques you can try for yourself. The results you can expect build over time, if you maintain the practice, but the book gives us plenty of ways that we can begin to experience it very quickly. Try the raisin experiment, for instance, or if you're even more short of time, try the one-minute mindfulness method.
Having met Michael in person and been on his course, I know that he walks the talk and is passionate about helping more people and more businesses experience the benefits of mindfulness. Yet this is not an evangelical or spiritual tome. With a feather-light touch he manages at the same time to present the scientific evidence, portray the human experience through individual case studies which convey the struggles of mindfulness training as well as the upsides, and give guidelines on how to start practicing mindfulness yourself. It's a slim volume and a deceptively easy read, but it packs a lot in. If you're at all curious about how you can increase your self-awareness, improve your empathy, be more productive and feel less stressed, I'd advise you to dip in without delay.
If you liked this, you might like …
My blog post on the raisin experiment
Michael Chaskalson's website
Andy Puddicombe's TED talk on mindfulness
The guided meditation website
This American Psychological Association article on mindfulness training and the US Marines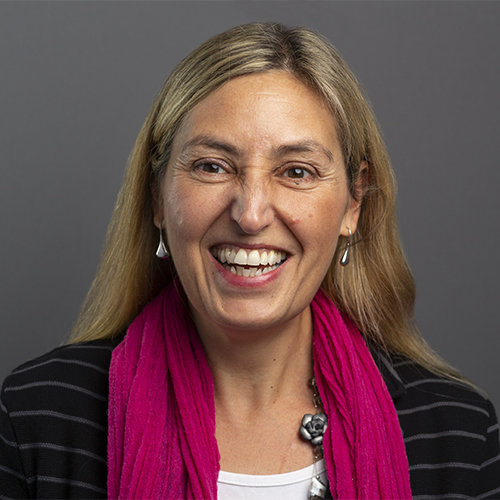 I like to describe myself as happily 'At Large' in an independent portfolio career, balancing coaching, leadership development, coach training and being a mum to my young daughter. Positive psychology is a big influence on my work and I've recently gained an MSc in Applied Positive Psychology & Coaching Psychology from the University of East London. My interests include reading, writing, travel, yoga, Zumba, coffee and wine! Connect with me on LinkedIn and sign up for my newsletter, Positive Intentions.