Posted by Liz Gooster
0 Comments
athletes, Cath Bishop, coaching, Crelos, Katherine Grainger, meyler campbell, Olympics, rowing, sport, ultra high performing women
'I wasn't very sporty at school.' This immediately got me sitting up straighter in my chair. Not a surprising revelation, you might think. You might, except that the person I'm quoting is former Olympic rower Cath Bishop. She urges us not to be held back by our own or other people's (pre)conceptions of us: we always have the possibility of reinventing ourselves. Cath, alongside fellow rower and national hero Katherine Grainger, recently inspired and entertained a captivated audience of Meyler Campbell coaches with a compelling, searingly honest and theatrical presentation. Their theme was how to create an environment in which people can perform at their best and be able to push the boat out when it really counts.
These towering achievers (and yes, they were both very tall!) cast a riveting spell over us as they revealed the successes and failures, the vulnerabilities and achievements, of their own very personal journeys. Rowing was at the heart of their stories, but the insights revealed by their experience resonated well beyond the world of 'rowing backwards up a river in a boat'. Since retiring from competitive rowing, Cath has developed a rewarding career in the Foreign Office, displaying a remarkable talent for diplomacy, and she shared some learnings from the challenges of building bridges across yawning political gulfs.
Days after the event, my mind was still reeling. Both women were beguiling speakers, enchanting us with a deft two-handed performance that was wise, humorous and despite their stellar status, notably lacking in ego. Given that intense physical training is a massive part of what athletes do, it was fascinating to hear that poor performance in sport is rarely down to the physical or technical aspects, it's more about the state of the relationships in which the sportsperson is embedded, and about having strong lines of communication with team mates, coaches and other members of the support team. It's easier to work with people we connect with, and it's always worth taking the time to discover common ground. It's not enough to have a joint desire to win; we need to explore exactly what each race means to each person (or, in business, each project, client and so on). Cath drew some intriguing parallels here from her diplomacy work, revealing the power of building alliances across even the bleakest divides. With several moving, often amusing and always very human anecdotes, she described vividly how knitting at least the basic foundation of a common connection can help ease open the doorway to more difficult conversations.
Positive feedback, unsurprisingly, is highly motivating, and to support someone's best performance, you always need to say the things they need to hear, even if you think they 'must know' how you feel. Having those difficult conversations is also part of this. Katherine described how she and Anna Watkins discussed what might get on their nerves about each other a year ahead of the Olympics, so that nothing caught them off-guard under pressure. In the same vein, there is great value in troubleshooting potential problem scenarios when you're in a relaxed state. One thing Katherine and Anna couldn't prepare for was the effect of the London 2012 crowd, which turned out to be not just psychological, but also physical. Katherine explained that there are two ways of knowing when you cross the finish line as a rower. The first is a 'beep', which, predictably, in the 2012 Olympic final was drowned out by the roar of the supporters. Unexpectedly though, the volume of the applause, magnified by water, was such that it set off vibrations in the river. This meant that the triumphant winners couldn't feel the 'bubble line', the columns of air bubbles released at the finish line that rowers can usually sense under their boat!
Both women emphasised the importance of finding out what you need to flourish and be at your best and the key role played by having the right support. Several parallels with the concept of 'flow' arose, for instance in the best races, a rower's performance feels easy and light, with a fantastic momentum and an utter focus on each individual stroke, rather than on the outcome of the race. An attachment to outcome, in this case winning the gold medal (whether in the World Championships or the Olympics) emerged as a double-edged sword: it can be highly motivating, but can also mean that not winning is devastating. It's all connected with expectations, which are raised by past successes. As an unknown, winning anything is regarded as an outstanding performance, whereas for a world champion, anything less than gold is a crushing defeat. As Katherine Grainger described her Beijing silver: 'It was as good as coming last'. Despite this, both athletes agreed that while the quest for your goal can grip you in an all-encompassing obsession, when you've achieved that goal, you finally realise that the relationships you've developed and the things you've learned along the way are even more important. So amongst the rich seam of inspiring messages with which I left the event, an especially resonant one is to continue wanting to be the best you can be, but don't forget to enjoy the journey you make towards your goals.
If you liked this post, you might also like:
This post by another attendee of the same event
My post on the Oxfam 100km sponsored Trailtrekkers walk
This post on my trip to Everest Base Camp as part of the Xtreme Everest research expedition
These features – one by me, the other a general article – in the NW Evening Mail about the Xtreme Everest expedition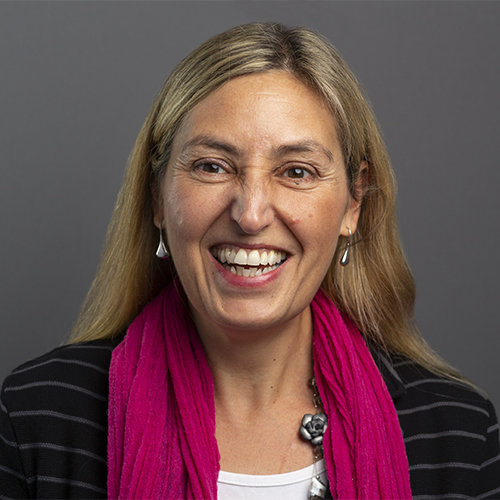 I like to describe myself as happily 'At Large' in an independent portfolio career, balancing coaching, leadership development, coach training and being a mum to my young daughter. Positive psychology is a big influence on my work and I've recently gained an MSc in Applied Positive Psychology & Coaching Psychology from the University of East London. My interests include reading, writing, travel, yoga, Zumba, coffee and wine! Connect with me on LinkedIn and sign up for my newsletter, Positive Intentions.