Posted by Liz Gooster
0 Comments
meditation, mindfulness, relaxation, retreat, silence
Peace. Quiet. Tranquility. Serenity. With the pace of life in today's frantic world, many of us crave these things. The practice of mindfulness can offer them, and as readers of this blog may know, I am a recent convert to its benefits. As a 'graduate' of two courses, one on mindfulness for coaches, one on mindfulness and positive emotions, I am now familiar with meditations on the breath, on sounds and thoughts, and on kindness and compassion. I've gone into deep relaxation (in other words, fallen asleep!) during the body scan meditation, breathed many a mindful minute, and sought refuge from constant activity in the three minute breathing space.
While I admit that I don't practice as much as I'd like, I've tried to make mindfulness a regular part of my life, often plugging myself into the soothing tones of guided meditations on my iPod while travelling on the tube. I'm normally happy if I manage 10-20 minutes. So the idea of a whole day of silent meditation was a big step up. This was hard core. I'd signed up eagerly a few months ago, but as the day approached – a sultry Saturday forecast to be the hottest day of the year – a few tentacles of anxiety threaded their way inside my head. Friends suggested I might not be able to keep quiet that long. One described it as 'their worst nightmare'. I began to worry that in a tranquil, silent room I might succumb to an overwhelming urge to shout, laugh, run from the room. So when I arrived in the bright, hot community centre in north-west London that was to be our 'retreat' for the day, it was in a mixed mood of curiosity, excitement and nervousness.
I left feeling calm, relaxed and nourished and. In fact, when the silence was over, instead of the expected relief, I initially experienced a resistance to talking and re-engaging with the outside world. The format of the day was not, as I had thought it might be, six and a half hours of total silence amongst a roomful of strangers balanced on cushions. As participants, we didn't talk, beyond our initial introductions and final reflections, but we were guided beautifully by Jane, the day's leader, who read, played music, led us through gentle stretching and movement, and talked us gently through a variety of other mindfulness practices.
This was a day for being rather than doing and as a bit of an activity addict, I was surprised that I didn't find the whole thing a tough challenge to be endured. Sure, there were times when my attention wandered wildly, when it was hard to focus. At some points I was hot and uncomfortable; I know I fell asleep a couple of times during the body scan. But my dominant feeling was one of unhurried luxury, almost of self-indulgence. I relished the shelving of responsibility towards others: this was 'me time' in its purest sense. Advised to avoid eye contact with the others, even during our lunch break, our energies were aimed inward yet paradoxically, I felt a powerful sense of being part of a group. I was newly amazed at the elemental comfort blanket of breathing, available as an eternal anchor to the present moment. In the end I couldn't get enough of the silence. It was a very special day, a deliberately reflective oasis in a hectic world, and a new experience which I think I'll be seeking out again.
If you liked this, you might be interested in …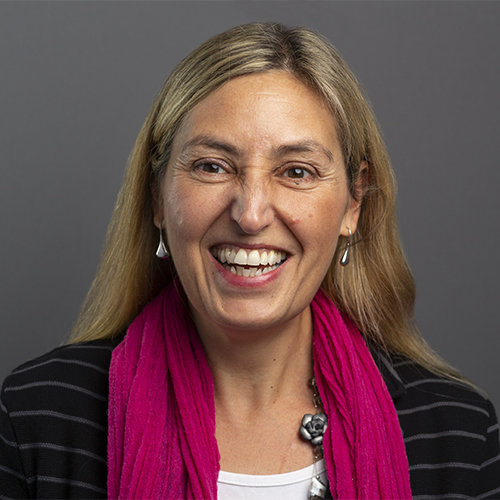 I like to describe myself as happily 'At Large' in an independent portfolio career, balancing coaching, leadership development, coach training and being a mum to my young daughter. Positive psychology is a big influence on my work and I've recently gained an MSc in Applied Positive Psychology & Coaching Psychology from the University of East London. My interests include reading, writing, travel, yoga, Zumba, coffee and wine! Connect with me on LinkedIn and sign up for my newsletter, Positive Intentions.