Posted by Liz Gooster
0 Comments
Barnardo's, charity, potential, strengths, The Alliance, young people
The most vivid memory I will carry with me from our Alliance day at Barnardo's* is the look of mingled surprise and delight on one of the winners' faces when first place in 'The Apprentice'-style competition was announced. Ruth, Juan and I had spent the day with six young people and in our view, all of them were winners. The Barnardo's staff quietly insisted that we had a distinct first, second and third place. At first we were surprised, and then impressed – they wanted to emphasise that in real life sometimes you have to deal with losing, even if you've done your best. And treating the young people as able and mature enough to accept this was indicative of the sensitivity, capability and commitment the Barnardo's South East team very evidently bring to their roles.
In fact the whole day had been full of surprises. We were volunteering our time as a small way of giving something back, part of a suite of activities to mark The Alliance's tenth anniversary. Our key contact was Kay and from the start we had been struck by her passion and dedication. When we met her colleagues Mike, Nikki and Rachel in the Basingstoke office, we were extremely taken by the way the whole team was fully engaged with the young people enrolled in the programme and with the mission of making a difference. Their work must be difficult and emotionally challenging, yet they do it with a sense of lightness, ease and expertise. It takes a special kind of person to do this kind of role well. I don't think I could do it, and I am so pleased they do – the value they add to the individuals they work with, and by extension to society as a whole, is immeasurable.
The young people themselves were a revelation. The very fact that they had turned up to participate in the Summer Programme during their school holiday was testament both to their own engagement and to the quality of the outreach work done by Mike and the team. The group we worked with had mixed levels of confidence, ability and enthusiasm, yet they all took part willingly in the day's task, creating a proposal for a new community centre in their local area. Each team had to prepare two posters, one of text, the other a visual representation of the project, and then pitch it to the panel (comprising the three of us, role playing representatives of a fictional millionaire businesswoman). The outputs of each team were creative and highly individual, reflecting their particular interests and concerns and again, surprisingly impressive. Even seasoned business people frequently express greater fear about public speaking than they do about death, but each of our teams got to their feet and made a credible presentation of their ideas. It was a moving experience to hear each group talk about what they'd done, to register their pride in their achievement at having done so and hear them field questions, sometimes knowledgeably, sometimes amusingly, always authentically. I felt tears nudging the back of my eyes as 'my girls' held up their posters.
As we travelled home, one of our reflections was that small things can make a big difference. The feedback we received afterwards was that the young people were 'made up' (thrilled) that we'd volunteered our time to come over from London specifically to work with them. We gave our energy, our coaching skills and a day of our time: what we gained was so much more. We had the privilege of witnessing these young people's strength of character, their ingenuity, their willingness to try, and their immense potential. Believing in their strengths and abilities can help them flourish: we were lucky to have a brief glimpse of this during the single day we spent with them. Thanks to the unflagging efforts of people like Kay, Mike and the team, Barnardo's can do wonderful work in helping vulnerable young people develop, and to recognise and fulfil their potential on a long-term basis. We left the day stirred by the sense of possibility we'd experienced and delighted that Barnardo's is there to believe in children and to help young people live up to their own possibilities.
* As one of the UK's leading children's charities, Barnardo's works directly with over 200,000 children, young people and their families every year. They run over 900 vital services across the UK, including counselling for children who have been abused, fostering and adoption services, vocational training and disability inclusion groups. Every Barnardo's service is different but each believes in the potential in every child and young person, no matter who they are, what they have done or what they have been through.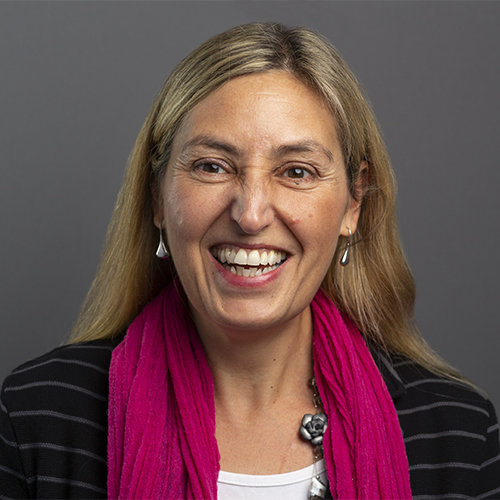 I like to describe myself as happily 'At Large' in an independent portfolio career, balancing coaching, leadership development, coach training and being a mum to my young daughter. Positive psychology is a big influence on my work and I've recently gained an MSc in Applied Positive Psychology & Coaching Psychology from the University of East London. My interests include reading, writing, travel, yoga, Zumba, coffee and wine! Connect with me on LinkedIn and sign up for my newsletter, Positive Intentions.