Posted by Liz Gooster
3 Comments
challenges, flow, goals, walking
Flow, the classic book by Mihaly Csikszentmihalyi on how to achieve happiness and enhance the quality of life, argues that nine conditions need to be in place for us to be able to have an enjoyable experience, one that gets us 'in the zone' or into a place of 'flow'. One prerequisite is that the task at hand be challenging but critically, the challenge needs to be (just) within reach of our abilities. It shouldn't be so easy that boredom ensues, nor should it be so beyond our capacity that anxiety and failure result.
This is on my mind for two reasons. First, I am reading Flow – a fascinating book, if a little hard going, with a slightly old-fashioned flavour in parts. Second, my sister and I went on a coastal ramble over the summer as part of our preparation for the Shine night walk. Eschewing a map ('after all, if we keep the sea to our right, how can we go wrong?' was our seemingly logical but soon-to-prove ill-fated statement on the matter), we set off from Minehead on the first section of the beautiful South West Coastal Path. The sun had hoisted itself benignly in a gentle blue sky; our spirits were high; our water bottles were full.
We knew that quite soon the path would fork, and there would be an option for a 'rugged route' running closer to the cliffs that, while more strenuous, promised to be more dramatic. Alike in always looking to push a little beyond the boundaries of our comfort zone – which fits with the spirit of Flow – we didn't give the easier path a second thought. Yet when we set off down a steep path into the undergrowth, because it 'must' be the right way, even though the signpost previously pointing in that direction had been (deliberately?) broken off, we were unwittingly ignoring another essential component of the flow-inducing challenge, which is that it be both goal-directed and bounded by rules. The 'rules' and goals of following a footpath to a designated point must surely include sticking at least approximately to that route. As our path became steeper, more indistinct, more unstable, even when my sister slipped and fell awkwardly on the rubbly terrain, we pressed on. Persuading ourselves that we could see a track heading across the contours of the cliffside, we struck out through dense bracken riven with nettles, brambles and holly trees. Several gashes later, and with no sign of anything resembling a recently-used path, we finally acknowledged that we could not possibly be on the South West Coast Path, a route designed for a constant stream of walkers, many carrying backpacks with camping equipment. Downcast, we turned around and retraced our steps.
You may generously credit us with grit and perseverance, but in refusing to acknowledge the clear evidence around us, we had lost out on the possibility of having an enjoyable, flow-style experience. As well as clear goals, such activities provide clear, and fairly immediate feedback on how well you are doing. The feedback was there for us to see, but in our stubbornness we chose not to see it. Eventually, we made our way back onto the beaten path, and about 100m beyond the sawn-off signpost, nestling in a slight dip in the undulating Exmoor landscape, was the crossroads we'd been looking for, indicating the turn-off to the rugged (ie challenging but eminently possible) route. Hot, scratched, bruised and frustrated, we turned our feet reluctantly onto the easy route, looking longingly towards the cliff edge, but with a late surge of sensibility, electing to save the challenge for another day. While determination is a strength, the inability to recognise your mistakes is not. Csikszentmihalyi's stance is that you're more likely to enjoy a challenge if you acknowledge and correct your errors in response to feedback, rather than ploughing on in a clearly futile situation. Now that I've read Flow, hopefully next time I'm at a similar crossroads, either literally or metaphorically, I'll be more aware of the conditions needed to allow flow, and more open to allowing them to take over!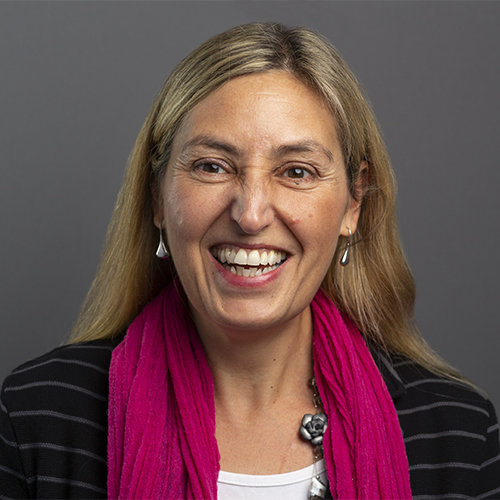 I like to describe myself as happily 'At Large' in an independent portfolio career, balancing coaching, leadership development, coach training and being a mum to my young daughter. Positive psychology is a big influence on my work and I've recently gained an MSc in Applied Positive Psychology & Coaching Psychology from the University of East London. My interests include reading, writing, travel, yoga, Zumba, coffee and wine! Connect with me on LinkedIn and sign up for my newsletter, Positive Intentions.