Posted by Liz Gooster
0 Comments
cognitive science, Daniel Dennett, evolution, How To Academy, Information Age, philosophy
My instinctive response to the question 'Which Information Age are we living in?' might be 'The Age of Information Overload'. Distinguished philosopher, cognitive scientist and author Daniel Dennett has a more highbrow answer. In a meaty lunchtime talk organised by the How to Academy, he swept across a mindboggling slew of topics, from the beginnings of life in a wasteland of bacteria to Gaudi's Sagrada Familia in Barcelona. He took us on a journey through life, the universe and everything, finishing at the endpoint he'd signposted at the start, with the answer being that we live simultaneously in four ages of information: the Age of Turing (computers and the digital world); the Age of History (as opposed to pre-history, when there were no records); the Age of Communication; and the Age of Darwin (evolution).
Yet this doesn't do justice to even a quantum particle of the lecture as a whole. We began in a primordial swamp of disparate, seemingly unconnected themes which by the end were tied up (almost) neatly and firmly with a sharp intellectual bow. 'Almost' because due to time constraints Professor Dennett skipped through a big chunk of slides, so we didn't get the full picture of his argument – captivating, even if occasionally incomprehensible, with a Renaissance-man scope and mischievous style. Particularly striking for me were the concepts of mindless evolution and free-floating rationales, the idea that sometimes things happen for a reason, but that these reasons don't have to be consciously known. I loved the notion of costly signalling: for instance, a male peacock fans his flamboyant plumage to attract female pea hens by demonstrating his strength, and the pea hens respond to this, yet neither thinks about what they are doing or why. This left me wondering what the implications of such 'mindless' (as in instinctive) informational transactions might be for communication and interactions between people. What signalling, costly or otherwise, do we do without 'knowing' it? Might this be the zone of things like mirror neurons and micro facial expressions?
Also piquing my curiosity from a coaching perspective was the ambiguity of the word 'why'. Coaches generally resist using 'why' as a question with clients because it can incorporate a sense of judgement and provoke a closed-down, defensive response rather than an open and creative one. Here, it was described as being attached to two questions: first, 'how come?' which asks for a factual response and second, 'what for?' which asks for justification and reason (this is where the judgement comes in).
There was much more to the lecture. Indeed there was so much packed into such a short space of time that I'm struggling to process it. Professor Dennett clearly possesses a delicious smorgasbord of knowledge, and it was fascinating to sit back and relish the rolling waves of his hyper-incisive intelligence. Plenty of food for thought and above all, it was a joy to witness the razor-pure elegance of philosophical thinking at work. Better than lunch, any day!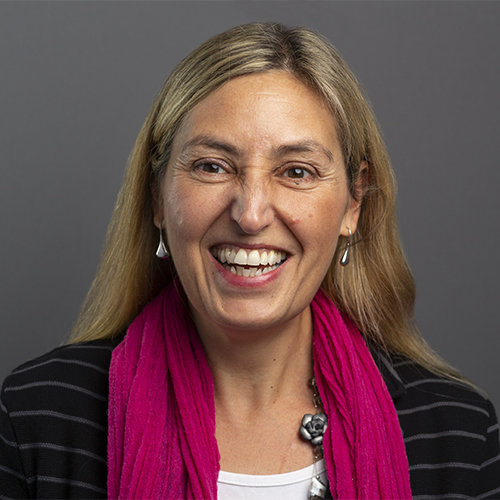 I like to describe myself as happily 'At Large' in an independent portfolio career, balancing coaching, leadership development, coach training and being a mum to my young daughter. Positive psychology is a big influence on my work and I've recently gained an MSc in Applied Positive Psychology & Coaching Psychology from the University of East London. My interests include reading, writing, travel, yoga, Zumba, coffee and wine! Connect with me on LinkedIn and sign up for my newsletter, Positive Intentions.