Posted by Liz Gooster
0 Comments
coaching, coaching day, developing others
Recently my Alliance colleague Linda and I did a Coaching Day with one of our regular clients. The day started with warm greetings – smiles, friendly hugs, familiar faces. As usual, it proved to be an intense, tiring, challenging and deeply satisfying day. The format of the day is that six people from the client organisation sign up for individual one-to-one sessions of an hour each. Their involvement is entirely voluntary, there is no pre-set agenda and other than a list of names and departments, no backstory. Some people may have attended a Coaching Day before, and seen either one of my colleagues or myself; for others it is their first experience of coaching. For everyone, something has brought them there, whether a clear and explicit objective or just a sense thrumming below the surface that there's something they want to talk through.
'Coaching Days really exercise your coaching muscles', as another of my Alliance colleagues once put it. As I sat in the allotted meeting room awaiting my first client, the day lay uncharted ahead of me. Anything can happen, and that is the joy and the challenge of these sessions: as the coach, you need to be adaptable and open, focused on being present in the moment and with your client, able to flex your style to meet their needs and help them get the most out of your short time together. The last time I did one of these sessions, three of the six people who turned up shed tears – a little disconcerting you might think, although actually I felt honoured that complete strangers were prepared to be so honest and open with me, to share their real feelings and thoughts. This time there were no tears, but I am constantly in awe of the willingness of people to turn up and lay out some of their most pressing concerns and of their courage in working towards finding their own solution. It's on days like these that the privilege of being a professional coach really comes to the fore.
For me these days also highlight the 'outside looking in' perspective the coach brings to both individuals and organisations, like a child peeping through the windows of a sweet shop. With regular client companies, the coach can be familiar with the culture, the people, the structure and reporting lines, the 'way things are done round here'. And yet at the same time, we are independent, non-judgemental and can bring a fresh perspective, both in helping people look at things differently in the individual sessions and, where the numbers of people coached are sufficient to guarantee anonymity, in offering general, thematic feedback to the organisation. The topics people bring to their Coaching Day sessions vary tremendously, roving across anything from career planning, how best to flourish in a new role, navigating difficult relationships, leading teams to take their performance to the next level and a host of more personal issues. The common theme for the coach is that there will be a fascinating variety of people and you need to be ready for anything. Prepare to listen with a vengeance and get ready for a mega coaching workout!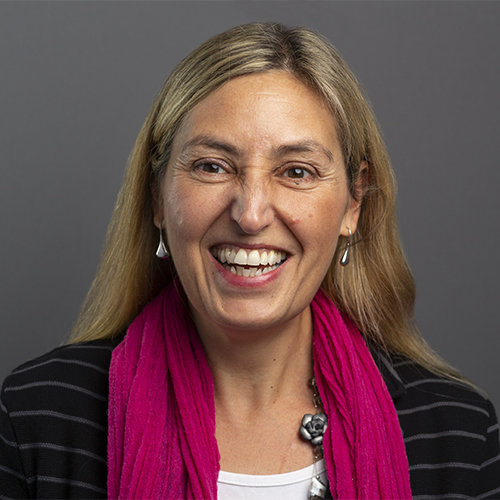 I like to describe myself as happily 'At Large' in an independent portfolio career, balancing coaching, leadership development, coach training and being a mum to my young daughter. Positive psychology is a big influence on my work and I've recently gained an MSc in Applied Positive Psychology & Coaching Psychology from the University of East London. My interests include reading, writing, travel, yoga, Zumba, coffee and wine! Connect with me on LinkedIn and sign up for my newsletter, Positive Intentions.