Posted by Liz Gooster
0 Comments
offsite day, soft skills, strategy, team building, The Alliance, working relationships
Spreadsheets. Forecasts. Targets. Mission statements. These are familiar items on the agenda of many a strategy day, whether for a small business or a global organisation. I've even had them on my list when I've had an offsite strategy day on my own! But beyond the strategic thinking and planning – which I'm not belittling, because done well, these can invigorate both people and balance sheets – there is another element that's often not part of a strategy meeting. And that's the personal, people stuff.
At our recent Alliance annual strategy offsite, we spent plenty of time on the typical, 'hard' issues, like business models, pricing and position statements. Yet equally (arguably more) helpful was the time we spent on the 'soft' stuff, such as sharing what was going on for us in our wider lives, both personal and professional, and how this might affect the role we each wanted to play in our partnership. At a business level, this provided valuable information on things like our available capacity and our utilisation levels. In terms of understanding each other better as people, gaining insights into the position and perspectives of others and as a result boosting levels of energy and engagement, it was priceless.
Perhaps unsurprisingly for a bunch of trained coaches, we took it one step further and also shared some of the assumptions we were holding about ourselves, or that we assumed others in the team might hold about us, that could be limiting our performance. It can be difficult to voice issues like this, even in the supportive atmosphere we are lucky to enjoy – and which we work hard to sustain – in The Alliance. You have to be prepared to be honest with yourself and vulnerable with others. You have to trust that you won't be judged and overcome the natural impulse to risk exposing weakness or perceived weakness. The advantages to be reaped are worth any discomfort, as some assumptions can be overturned, leaving a sense of liberation and empowerment; others can be worked through; others can surface difficult issues which through becoming visible gain new possibilities for resolution.
While you might expect a team of experts in leadership and personal development to use these practices easily, the clients and contacts I've shared these ideas with have also grasped the benefits readily and reflected quickly on ways of doing similar things within their own teams. The Alliance is a small business, and we already know each other fairly well (though there is always more to learn, and we do, every time we do an exercise such as this one). In large organisations and more newly formed teams in which individuals know less about one another, the potential advantages are even greater. Knowing someone's priorities, personal goals and opinions can shed light on behaviours and actions that may previously have been puzzling. Getting a better sense of people's strengths and concerns can improve the way teams assign roles and tasks; build more honest, more productive and more fulfilling working relationships; and for leaders, generate new insights on how best to manage the individuals in their team.
Even taking small steps can make a big difference, for instance inviting everyone to share something interesting about themselves that others are unlikely to know. There are many gains to be had from seeing those you work with as 'whole people', not least that when people feel their whole selves are welcome, valued and respected they are much more likely to make a better contribution to the 'hard' strategic stuff!
If you liked this, you might be interested in: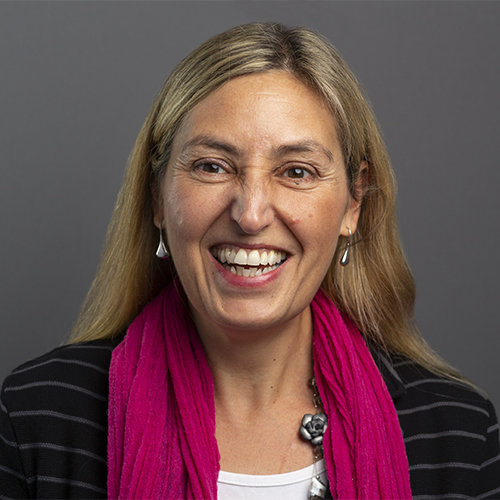 I like to describe myself as happily 'At Large' in an independent portfolio career, balancing coaching, leadership development, coach training and being a mum to my young daughter. Positive psychology is a big influence on my work and I've recently gained an MSc in Applied Positive Psychology & Coaching Psychology from the University of East London. My interests include reading, writing, travel, yoga, Zumba, coffee and wine! Connect with me on LinkedIn and sign up for my newsletter, Positive Intentions.