Posted by Liz Gooster
0 Comments
business books, Carol Dweck, David Eagleman, Gretchen Rubin, herminia ibarra, nancy kline
People often ask me what my top business books are – probably because I'm a former business book publisher! Yet despite having published hundreds of the things myself, and having read many more, my mind often draws a frozen blank in the face of this question. So I decided to confront this very reasonable query head-on, by breaking it down, in true coaching fashion, into manageable chunks. Instead of forcing myself to try to select my best books of all time (the perceived enormity and definitiveness of this task paralyses me), I framed the challenge as picking my top 5 books of 2015 and writing a maximum of 100 words about each of them. Not quite as limiting as a 140 character tweet (though for an extra twist I decided to do an 'in a tweet' headline on each as well) but not as daunting as an exhaustive review. And for clarity, these are the books I read (or reread) last year and which made the most impact on me – they weren't necessarily published in 2015.
1. Herminia Ibarra (2015) Act Like A Leader, Think Like A Leader, Harvard Business School Press
If you step up and behave like a leader, you will start to think and feel as if you are one, even if it feels uncomfortable, difficult and inauthentic at first. Convincingly and breezily written, Ibarra's latest shows why leaders (and by extension, anyone who wants to step up) need to act out of their comfort zone. The three areas to focus on are redefining your role, your network and your self and there are plenty of practical tips and ideas to help you do so. Thought-provoking, insightful and highly recommendable.
In a tweet: How to step up and behave as the leader you want to be before you feel comfortable doing it. By faking it you will become it.
For a longer review of Act Like a Leader, Think Like a Leader, see my blog post
For my review of Ibarra's first book, Working Identity, see this post
2. David Eagleman (2015) The Brain: The story of you, Canongate, Edinburgh
A mindblowing plunge into the workings of our mysterious mind. Eagleman's amazing yet accessible book whisks us through the fundamentals of neural connections and brain plasticity and their influence on who we are, how we think and what we remember. He probes our perceptions of reality, the role of our (un)consciousness and our dependence on being plugged into the social web) (clue: we're not talking internet). Soon he is pushing unimaginable boundaries, exploring the possibilities of sensory substitution and uploading our brains to computers. It's impossible to distil the breathtaking revelations of this book into 100 words: just read it!
In a tweet: What is reality? Does free will exist? A mind-blowing neuroscientific but highly readable delve into how the brain works and what this means.
See David Eagleman in action in his TED talk
3. Carol Dweck (2012) Mindset: How you can fulfil your potential, Constable & Robinson
A fascinating and ultimately optimistic exploration of the implications of two different mindsets, one (fixed) believing that our traits and abilities are set and unchangeable; the other (growth) believing in our capacity to develop our skills and personality. Building on the notion that it's not nature or nurture, but a combination of both, Dweck argues convincingly, and with evidence, that we can choose our mindset. This choice in turn significantly affects the way you live your life – fixed mindsetters are compelled to constantly prove themselves, growth mindsetters focus on learning and improving. Keep an open mind and then choose the mindset you think will work best for you!
In a tweet: It's all in the mindset. And we can choose! A growth mindset of development, or a fixed one that believes we're stuck with what we've got.
See Carol Dweck in action in her TED talk
4. Gretchen Rubin (2015) Better Than Before, Two Roads
Acquiring the habits that help us make the changes we want, and ditching those that get in the way, is an energy-efficient path to personal progress, according to Gretchen Rubin, bestselling author of The Happiness Project. Yet it can be easier said than done to make the necessary shifts in behaviour. This book shows how different people need different strategies: discovering whether you're an upholder, a rebel, an obliger or a questioner can help you choose the approaches most likely to be effective for your personality type and avoid the pitfalls you tend to be prone to.
In a tweet: Why habits are the invisible architecture of everyday life and how to build the ones that really work for you.
5.Nancy Kline (2009) More Time to Think: A way of being in the world, Fisher King Publishing
'The quality of everything we do depends on the quality of the thinking we do first.' This passionately-held belief lies at the heart of this book, a follow-up to the classic Time to Think. It extends Kline's thinking on the power of focused, non-judgemental listening to ignite independent thinking. It brings the ten critical elements of a thinking environment vividly to life through inspirational stories of the leaps in thinking that occur when our creative minds are given the attention they crave. Nancy Kline is a true master of her practice: this book distils her profound ability, helping others follow.
In a tweet: Listen carefully: giving others uninterrupted time to find their own thoughts is way more powerful than pushing your own ideas at them.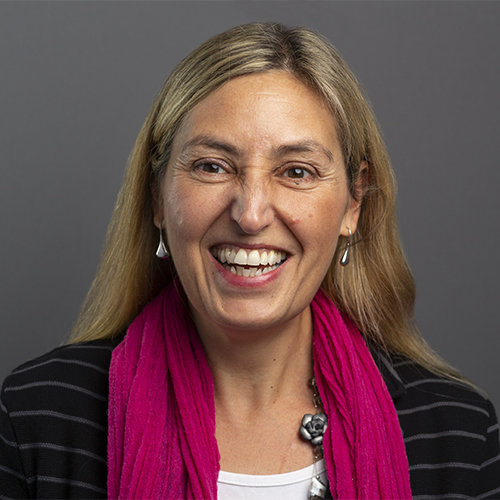 I like to describe myself as happily 'At Large' in an independent portfolio career, balancing coaching, leadership development, coach training and being a mum to my young daughter. Positive psychology is a big influence on my work and I've recently gained an MSc in Applied Positive Psychology & Coaching Psychology from the University of East London. My interests include reading, writing, travel, yoga, Zumba, coffee and wine! Connect with me on LinkedIn and sign up for my newsletter, Positive Intentions.