Posted by Liz Gooster
0 Comments
flourishing, performance, positive mindset, positive psychology, SPACE to Grow, thriving
'With positivity, you see new possibilities, bounce back from setbacks, connect with others and become the best version of yourself.'
Barbara Fredrickson (2010) Positivity
What does it mean to thrive? The Oxford English Dictionary definition is 'to prosper and flourish'. Thriving is a state in which we experience more open and creative thinking; richer connections with others; better performance; and more positive emotions. When we thrive we reap the benefits of ongoing personal growth and fulfilment. We make effective use of our strengths and we feel a greater sense of wellbeing and purposefulness. We have higher levels of resilience and resourcefulness, lower levels of stress, better health and even a longer life span.
Shawn Achor, author of The Happiness Advantage, analysed over 200 scientific studies on happiness and concluded that: "[Happy employees] have higher levels of productivity, produce higher sales, perform better in leadership positions, and receive higher performance ratings and higher pay. They also enjoy more job security and are less likely to take sick days, to quit, or become burned out." (2011, p.41)]
Sounds good? Read on!
The new science of positive psychology
The fast-growing discipline of positive psychology is the science of how we flourish and of how we can cultivate a more positive mindset. This isn't positive thinking of the 'think yourself thin' variety. Nor is it really 'the science of happiness', as it has often been called. Instead, it is an approach that recognises the benefits of fostering positive emotions and using our strengths to help us build a life in which we can thrive, rather than just survive. People who flourish do feel good, but they are also high performing, psychologically and socially (Fredrickson, 2010). Positive psychology is founded on the belief that people want to lead meaningful and satisfying lives. Consciously cultivating a positive mindset helps us nurture what is best in ourselves, develop and sustain peak performance, foster resilience and enhance our experience of work and life.
Some people operate instinctively from this position. One of my clients, Andrew (not his real name), an investment professional, leads a team of hard-headed financial experts. Asking him about his goal as a leader, I might have expected a numbers-heavy, performance-related objective. Instead, his response was that he wanted to create an environment that people enjoy, so that they genuinely look forward to coming to work. He needs to thrive himself and so it makes sense to him to offer the same to his team.
Of course we can't be positive all the time. This approach encourages us to take a realistic view of life and to embrace the full range of human emotions, negative as well as positive. A positive mindset acknowledges that life is a complex blend of both happy and unhappy moments. Stressful, upsetting and difficult moments can be just as valuable as the happy ones in shaping our character. They add texture and contrast to our lives and seed our growth, provided we are open and willing to learn from them. People with a positive mindset are just as troubled by painful experiences as people with a more negative perspective. The difference is they are more quickly able to relate to positive aspects of their situation and to identify reasons for hope, which means they bounce back more quickly. In this way a positive mindset breeds resilience and emotional agility.
How much positivity is enough?
How do we get this positive mindset for ourselves? Scientific studies, such as those conducted by pioneering positive psychology expert Barbara Fredrickson, whose work I have drawn on in writing this post, have shown that the underpinning of a positive mindset is having more positive thoughts and feelings than negative ones. The ratio needs to be at least three to one, which Fredrickson identifies as the 'tipping point' of positivity.
Our natural psychological tendency is for negative experiences to make a greater impact on us than positive ones. What are the tales you tell when you come back from holiday? We tend to hear more often about the delayed flights and the upset stomachs than we do about all the things that went smoothly. This is called the 'negativity bias'. Yet on average, most of us actually have more positive experiences on a daily basis than negative ones, ('the positivity offset'), we just don't notice them so much. This helps explain why the number of our positive emotions needs to be at least three times greater than the number of our negative ones. Once this tipping point is reached, we enter an upward spiral, in which positive emotions broaden and build our intellectual, physical and social resources. These expanded capabilities in turn produce more positive emotions. For instance, positivity is linked to higher creativity, a broader view of our possible options. This openness allows positive-minded people to find solutions that help them cope with the challenges they face and at the same time strengthens their positivity.
How to be more positive
The good news is there are simple techniques we can use to help us get onto this upward spiral. Small things can make a big cumulative difference. One of the things that made an impact on me was seeing Martin Seligman, credited as one of the founding fathers of positive psychology, interviewed by Jeremy Paxman on Newsnight. He recommended keeping a gratitude journal and writing down, every night, three things that went well during the day. I was inspired to try this out, and did so for several years. I found it helped me notice more positive things during my days and also nudged me to actively seek out positive experiences. These could be conversations with friends, family or colleagues; personal or professional achievements; or simple things like stopping to notice a beautiful sunset or a pretty tree, bird or flower. It was also very rewarding to read back over my diaries.
I often start client meetings with a 'positive beginning': each of us shares a short example of something positive that has recently happened in our lives, whether big or small. We know from findings in neuroscience that this focus on the positive stimulates neurochemicals like serotonin and dopamine. These foster calmness, creativity and innovative thinking. At the same time it quietens the neurochemicals associated with stress and overwhelm, such as adrenaline and cortisol. Neuroscience also tells us that positive emotions stimulate activity in distinct parts of the brain. Because our brains are plastic (able to change), developing the habits of a positive mindset can physically change our brains. This gives us another upward spiral, because the more we develop habits of positivity, the more our brains are rewired to facilitate this, so that eventually it becomes our natural pattern.
One client developed a 'love to do' list, a set of things (or even just one thing) she would really love to do in her day, to set alongside her more traditional 'to do' list of tasks and obligations. And when clients are experiencing the drop in confidence that can come with succumbing to negativity bias, noticing what's gone wrong rather than remembering more positive experiences, I often encourage them to create their own personal 'pride table'. This comprises two columns of ten rows each, one to be filled with ten things you're proud of in a professional capacity, and ten things in the personal sphere. Again, these can be big or small things and your pride table is a rich, bespoke resource you can pull out any time you need a positivity or confidence boost.
Developing a positive mindset also links closely to the benefits of self-awareness. Once you build a greater understanding of yourself, you can begin to recognise what experiences generate positive emotions for you, and what you need to enable you to reach your full potential. What makes each of us flourish is unique. Self-awareness also helps you discover your signature strengths. One of the key findings of positive psychology is that using our personal strengths leads to higher performance, deeper fulfilment and greater resilience. With this knowledge, you can take more actions to proactively nurture your positive mindset, use your strengths more and generate the benefits of positivity. My next post will look at precisely this topic, that of action.
If you liked this, you might also be interested in …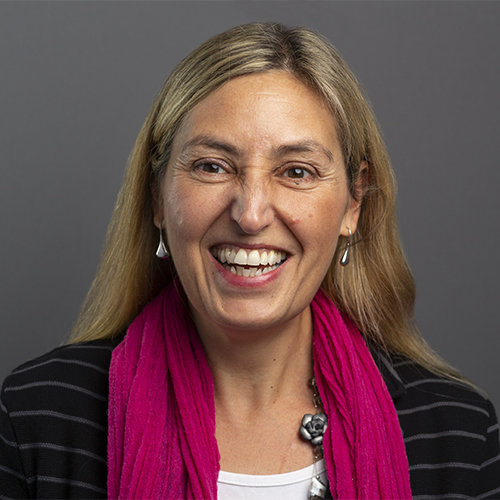 I like to describe myself as happily 'At Large' in an independent portfolio career, balancing coaching, leadership development, coach training and being a mum to my young daughter. Positive psychology is a big influence on my work and I've recently gained an MSc in Applied Positive Psychology & Coaching Psychology from the University of East London. My interests include reading, writing, travel, yoga, Zumba, coffee and wine! Connect with me on LinkedIn and sign up for my newsletter, Positive Intentions.