Posted by Liz Gooster
0 Comments
connection, mindfulness, priorities, purpose, reflection, self-awareness, time to think
Developing a deeper sense of connection means being more in touch with yourself, your purpose, your strengths and. your ideas. It means connecting more closely with others and with the world. Having this stronger sense of awareness and relatedness boosts your curiosity, creativity, clarity of communication, caring and compassion (for yourself and others). Staying connected and committed to your true desires and objectives makes them more likely to come about.
This sounds like common sense. However, it's easy to become so enmeshed in the momentum of everyday routines, short-term goals and the demands of others that we lose sight of what we're really aiming for. We lose sight of what we want to do and how we want to be. In our 24/7 world, the states of urgency and busyness are typical. These states can lead to us feeling disconnected, ungrounded and overwhelmed. Quite ironic when one of the lures of the 'always on' digital world is that we're always connected. But to what?
Pause for thought
One way to start cultivating a sense of real connection is to pause for reflection. To take time for an uncritical exploration of your strengths, your values, your motivations. In parallel, find something that helps you feel grounded, centred and able to notice and experience the present. Rather than constantly rushing ahead and striving for the future, this can be an extremely valuable way of re-establishing a closer connection with the here and now. Mindfulness, meditation, breathing techniques, yoga and a host of other practices are undergoing a surge of popularity. This suggests that the craving for stillness and self-awareness is becoming more widespread. Walking, running, and simply sitting still are other ways to foster being in the moment and reclaiming a sense of connection. Reflective, person-centred practices like these tend to generate higher levels of connection with the self. They encourage us to notice what's going on in our minds and bodies, rather than disregarding our inner signals, as we might when we're madly running from one thing to the next without a break.
Be open to others
While on the face of it these activities are quite individual and inward-looking, they can also transform our connections to others. When we have greater ease in ourselves and are able to apply more focused attention into the present, we become more able to really listen to others. We become more genuinely interested in who they are and what they think. We become more compassionate. For example, experimental research has shown that people who have recently undergone mindfulness training behave more kindly than those who haven't, even though kindness wasn't an explicit part of the training. A study led by psychologists David Desteno and Paul Condon at Northeastern University in the US demonstrated that half of those people who had completed an eight week meditation programme gave up their seat in a full waiting room for someone on crutches, compared with just 16% of those who hadn't. Being more connected to others means we begin to reap a relationship dividend in the strength and significance of our interactions with other people. As Aristotle said, 'man is by nature a social animal'. By fostering our social connections, we can help stimulate greater creativity and collaboration. We benefit from conversation, ideas and support (in good times and bad).
Do what matters
Taking the time to step off the hamster wheel, however briefly, and consider what's important to us and what our priorities are, can illuminate our paths forward. This isn't about opting out, about abandoning the pursuit of development and success. It's about connecting with who we are, with what matters to us and how we might best approach that. This can make us even more motivated and determined to achieve, because we're acting from a place of greater authenticity and focus. Of course we still need to actually do things, which is why the 'A' of SPACE to grow is for Action. And we need energy to be able to perform effectively and sustainably. For this reason, Energy is the focus of my next post!
Tips to increase your sense of connection
Find a practice that brings you into the moment and makes you feel grounded. If you'd like to try mindfulness, check out one of the many apps or guided meditations available, such as Headspace or these audio files by Mark Williams, author of Mindfulness: Finding peace in a frantic world. Some people like yoga, others prefer walking, running or spending time in nature. Experiment until you find something that works for you
Discover your values and become more aware of what's really important to you. Work with a coach, use values cards either online, such as this Value-Sort tool from Harvard University or in hands-on, physical format, for instance these Values Cards by Helen Harrison. Or try this approach from MindTools
If you want to make sure you stay connected to the people who are important to you, try out Andy Bounds' Keep In Touch Enough (KITE) approach
If you liked this post, you might be interested in: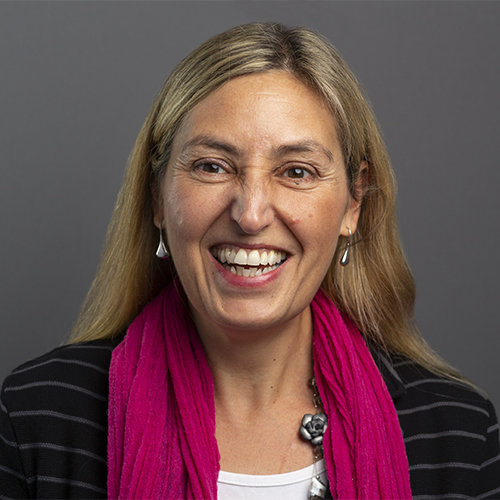 I like to describe myself as happily 'At Large' in an independent portfolio career, balancing coaching, leadership development, coach training and being a mum to my young daughter. Positive psychology is a big influence on my work and I've recently gained an MSc in Applied Positive Psychology & Coaching Psychology from the University of East London. My interests include reading, writing, travel, yoga, Zumba, coffee and wine! Connect with me on LinkedIn and sign up for my newsletter, Positive Intentions.