Posted by Liz Gooster
3 Comments
coaching, meditation, Michael Chaskalson, mindfulness, neuroscience
I'd heard about the 15 minute raisin. I'd read about it and in fact I'd spent more than 15 minutes worrying about it. And now here I was, in the first session of Michael Chaskalson's Mindfulness for Coaches course, confronted with my very own 15 minute raisin. I knew we were going to spend a lot of time up close and personal with this particular piece of dried fruit, so I deliberated before picking my specimen from the bowl: I wanted a big, juicy one, to maximise my odds of meeting the challenge of the exercise.
And then we were off, noticing the slight but distinct weight of the raisin in our palm. Examining it minutely, I was taken by its grooves and ridges, its pinched edges and shiny hollows. Since we'd just been discussing the brain, and the changes that mindfulness can bring about, particularly in the left prefrontal cortex (which governs our happiness and well-being) it wasn't a giant leap of the imagination to see the raisin as a little brain. From certain angles, mine also looked like a crouching brown frog. From others, it was an outcrop of volcanic rock. Then as I slowly raised it towards my mouth, passing it under my nose and inhaling, I was hit by a fragrant childhood memory. The musty, heady scent took me back to the haven of my grandmother's larder, where she kept her baking ingredients and mixed, stirred and kneaded cakes, pies and pastries at the slab.
Finally putting the raisin into my mouth, I found myself immediately salivating. This was the part I'd dreaded. Wouldn't I just wolf it down unthinkingly, when the whole point of the exercise is to bring deliberate thought and attention – mindfulness – to things we might normally do unconsciously, through habit? Would I have to pretend I was chewing this former grape, when in fact I'd be crunching on thin air? Keeping the raisin on my tongue, I sensed its slightly abrasive fit with the roof of my mouth, and when I moved it to a gentle trap between my back teeth, I felt its soft plumpness, slightly crunchy and resistant on the outside, but suggestive of a more juicy interior. The first bite – deliberate, slow – released an explosion of flavour. I realised I'd forgotten what raisins really tasted like. And just one tiny nibble was enough to fill my whole mouth with the rich, slightly cloying taste. We chewed on, rationed to tiny morsels, eking out the raisin until it was a gritty pulp, then swallowing, feeling the raisin's remnants slide stickily to the back of the mouth, disappearing, but leaving an unexpectedly vivid cloak of flavour behind.
I'm not sure how long we actually spent with our 15 minute raisin, but it was a surprising and revealing experience. The point of the exercise is to show how much we miss when we do things in haste, on autopilot, unnoticing. Mindfulness practice teaches us to focus on the detail of what we are experiencing and allows us to be fully present in the here and now – whether eating a raisin or not! – rather than distracted by brooding on the past or planning out the future. The scientific evidence for the positive impact of mindfulness is overwhelming. As Michael Chaskalson says in his book, The Mindful Workplace, 'mindfulness training boosts your attention and concentration, raises your level of emotional intelligence, increases your resilience and improves your relationships'. I am still very much a novice in the practice of mindfulness, but I am already feeling its benefits. Who'd have thought that spending 15 minutes with a raisin could be the gateway to neuroscientific change?
If you liked this, you might also enjoy …
My blog post, It's all in the mind, on neuroscience and coaching
My reflections on a 'retreat' day of silent mindfulness
This Management Today article, Expand your Mindfulness – which, incidentally, features my Alliance colleague, David Huntley
Youtube video by Clare Josa on eating a raisin mindfully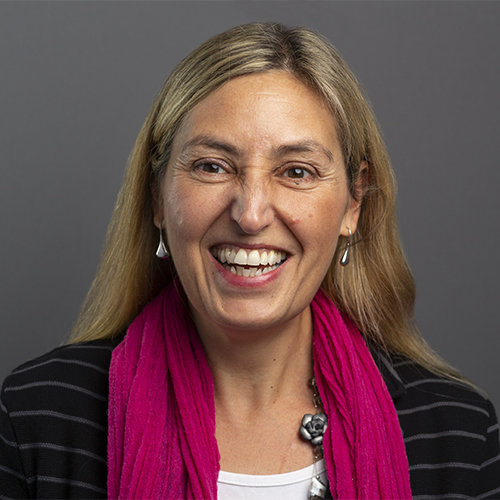 I like to describe myself as happily 'At Large' in an independent portfolio career, balancing coaching, leadership development, coach training and being a mum to my young daughter. Positive psychology is a big influence on my work and I've recently gained an MSc in Applied Positive Psychology & Coaching Psychology from the University of East London. My interests include reading, writing, travel, yoga, Zumba, coffee and wine! Connect with me on LinkedIn and sign up for my newsletter, Positive Intentions.