Posted by Liz Gooster
0 Comments
Amy Cuddy, Carol Dweck, Kelly McGonigal, mindset, neuroscience, self-development, Simon Sinek, Susan Cain, TED talks
Do you enjoy learning through hearing people verbally present their ideas? This post gives a brief overview of the 5 TED talks I find myself recommending most often. As an avid reader, a frequent recommender of books and a former publisher, my first recourse is often the written word. However, I can't deny the power of the spoken word and I'm very conscious that after Google, the most popular search engine is YouTube: for some people video is their first port of call. The TED talk format is the perfect vehicle to bring to life both exciting new concepts and the people who passionately believe in them. And of course, many of these expert speakers have written books, so if I'm convinced by someone's presentation and want more, I can delve into their longer argument. In case you want to do the same, I've given follow-on references below my summary of each of my top 5 talks below.
1. Amy Cuddy, Your body language may shape who you are
Many of us are already familiar with the idea that our body language can convey how we're feeling – the classic example holds that sitting with our arms folded is a sign of defensiveness. In this much-watched video, Harvard social psychology lecturer Amy Cuddy flips it round to argue that our body language can also influence how we feel and as a result influence our behaviour and the outcomes we get. The mantra 'fake it 'til you make it' becomes 'fake it until you become it', because behaving as if we feel more powerful leads us to actually feel more powerful, so that, over time, we become so. Talking about practical applications of these findings, the thing that most people take away from Cuddy's talk is the concept of 'power poses'. Taking up assertive, open and powerful poses for two minutes before going into a situation where you want to leave people with a positive impression – a job interview, or a presentation, for example – can dramatically affect how people perceive us. Without giving away the punchline, the final part of the talk is one of Cuddy's own personal stories: I challenge you not to be moved by it.
Watch it if you want to: increase the impact your body language has
Further resources: Amy Cuddy's book, Presence: Bringing your boldest self to your biggest challenges; my Alliance colleague Ann Orton's review of Presence
2. Susan Cain, The power of introverts
Singing the praises of quiet and solitude, this talk is an impassioned plea to recalibrate how we set up our schools and workplaces and how we appraise our leaders. Susan Cain argues that these are currently skewed in favour of extroverts and that we need to take account of introverts too: they have a lot to contribute just as they are, and there's no need to try to 'convert' them to become more outgoing. She claims that autonomous thinking and working are often more likely than noisy collaboration to generate creative ideas and that introverts can make better leaders because they're more likely to listen well and let others run with their own ideas. My natural leaning is towards the extrovert end of the spectrum, but I also recognise the need for, and value of, time alone to recharge through enjoying solitary pursuits such as reading. A compelling challenge of our societal championing of extroverts.
Watch if you want to: confront your own perceptions of what it means to be an introvert, whether or not you're an introvert yourself
Further resources: Susan Cain's book, Quiet: The power of introverts in a world that won't stop talking and her website, Quiet Revolution
3. Carol Dweck, The power of believing that you can improve
One of the most powerful illustrations of the extent to which mindset can make the difference. In this succinct, calm and cogent talk, Stanford psychologist Carol Dweck explains the power of 'yet' (the growth mindset) versus the tyranny of 'now' (the fixed mindset). A growth mindset is characterised by a belief that through challenge we grow and that by embracing effort we flourish. This is not just a mindset, it's a neurological effect, because by taking on stretch goals and challenges, new neural connections physically develop in the brain, so we get better at what we're doing. With a fixed mindset, and fearing performance-based judgement, we are more likely to avoid anything that takes us out of our comfort zone, so we miss out on this development. Much of Dweck's research, and this talk, lies in the sphere of education, but the concept applies widely elsewhere. For further applications in business and in life, read Dweck's book, Mindset.
Watch if you want to: unleash more of your potential
Further resources: Carol Dweck's book, Mindset: Changing the way you think to fulfil your potential
4. Simon Sinek, How great leaders inspire action
"People don't buy what you do; they buy why you do it. If you talk about what you believe, you will attract those who believe what you believe."
This is the core message of Simon Sinek's impassioned presentation, which talks to his simple but compelling model. The model explains how we make decisions, whether to buy products or to follow leaders. And as Sinek maintains, 'it starts with the why'. People are inspired to take action when they connect with a leader or company's purpose or belief, the 'why'. We act on our gut instinct much of the time. We make decisions based on what feels right, then we move onto the more rational 'how' and 'what' to justify what we've decided. Yet conventional marketing and traditional leaders start with the 'what' (this is what we sell, this is what we do). Then they move on to the 'how' (these are the features and benefits, this is how we're different and better). Often they never get to the 'why' (frequently because they don't have one). Simple but convincing, and backed up by the neuroscience of decision-making, this talk will make you re-evaluate your own or your company's messages.
Watch if you want to: communicate and inspire more effectively and authentically
Further resources: Simon Sinek's books: Start with Why, Leaders Eat Last, Find Your Why and Together is Better; the website, Start with Why
5. Kelly McGonigal, How to make stress your friend
Stress is bad for you, right? Along with most of us, that's what health psychologist Kelly McGonigal used to think. Then she delved deeper into the research and found that while stress can be damaging, people who view stress as their body's positive response to challenge aren't negatively affected by it, either physically or psychologically. What's more, stress can even be a positive factor in building our resilience if it prompts us to reach out and connect with others. It seems that a problem shared can indeed be a problem halved in terms of mitigating the potential detrimental impacts of stress.
Watch if you want to: shift your mindset so that you view stress as a positive force rather than a harmful influence you have no control over
Further resources: Kelly McGonigal's book, The Upside of Stress; Ian Robertson's book, The Stress Test (and my comments on it on The Alliance website)
So that's my top 5! And I should point out the list is constantly changing, as I continue to watch intriguing and compelling presenters! If you've watched any of these talks, I'd love to hear your thoughts on them. And it would be great to hear your top TED talk recommendations too!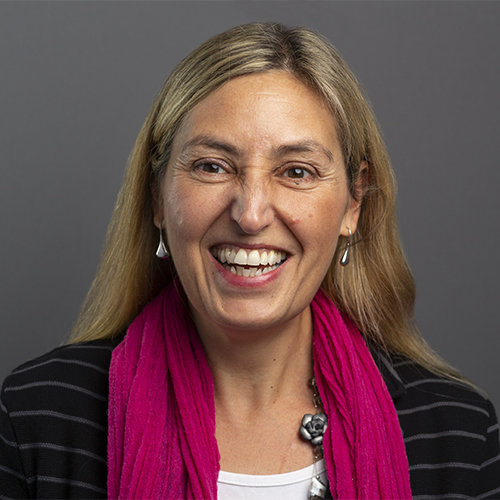 I like to describe myself as happily 'At Large' in an independent portfolio career, balancing coaching, leadership development, coach training and being a mum to my young daughter. Positive psychology is a big influence on my work and I've recently gained an MSc in Applied Positive Psychology & Coaching Psychology from the University of East London. My interests include reading, writing, travel, yoga, Zumba, coffee and wine! Connect with me on LinkedIn and sign up for my newsletter, Positive Intentions.