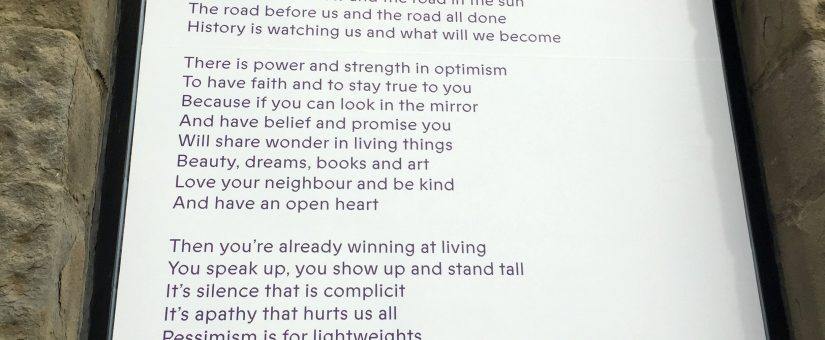 Posted by Liz Gooster
1 Comments
mindset, new year, parenting, Pessimism is for lightweights, productivity, Salena Godden
My first post of the year typically concentrates on focus, objectives and productivity. These topics are still close to my heart, perhaps even more so this year. As a new working mother, I'm starting the precarious parenting juggle between work, childcare, self-care and other responsibilities and activities (social life? remind me what that is again!). So how to get things done, often while holding a baby in one arm, is my daily preoccupation these days with an even greater intensity than before. Yet this year I've decided to ring the changes with a January post with a very different slant.
On a trip to Bristol just after new year, I spotted this poem by Salena Godden on the wall of the Arnolfini Gallery in the city's trendy quayside quarter. It made me stop, read it, ponder and then go back and photograph it so I could share it here. I found it a salutary reminder of the power of a positive mindset and of living authentically, of the impact of cultivating compassion and kindness, for ourselves and others. Life is always going to toss hurdles in our path. The trick lies in how we respond to challenges and setbacks, how we can use them to learn and to build our resilience. Easier said than done, of course! But I found this poem an inspiring beacon and I hope you like it too.
Pessimism is for lightweights by Salena Godden
 Think of those that marched this road before
And those that will march here in years to come
The road in shadow and the road in the sun
The road before us and the road all done
History is watching us and what we will become
There is power and strength in optimism
To have faith and to stay true to you
Because if you can look in the mirror
And have belief and promise you
Will share wonder in living things
Beauty, dreams, books and art
Love your neighbour and be kind
And have an open heart
Then you're already winning at living
You speak up, you show up and stand tall
It's silence that is complicit
It's apathy that hurts us all
Pessimism is for lightweights
There is no straight white line
It's the bumps and curves and obstacles
That make this time yours and mine
Pessimism is for lightweights
Pessimism is for lightweights
This road is never easy and straight
And living is all about living alive and lively and love will conquer hate
If there are any poems or quotes that you find especially uplifting, I'd love to see them.
If you liked this, you might also like: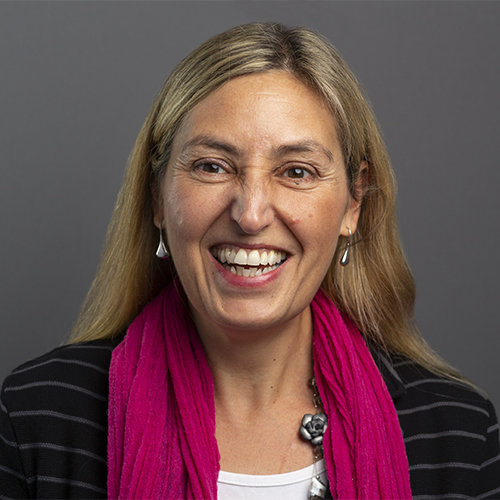 I like to describe myself as happily 'At Large' in an independent portfolio career, balancing coaching, leadership development, coach training and being a mum to my young daughter. Positive psychology is a big influence on my work and I've recently gained an MSc in Applied Positive Psychology & Coaching Psychology from the University of East London. My interests include reading, writing, travel, yoga, Zumba, coffee and wine! Connect with me on LinkedIn and sign up for my newsletter, Positive Intentions.