Posted by Liz Gooster
0 Comments
business coaching, coaching clients, coaching practice, GROW model, humour, listening, nancy kline, observed coaching session, rapport, silence
The night before I'd pitched and tossed along the treacherous horizon between the warm ocean of sleep and the thundery sky of wakefulness. So I felt tense and tired as I travelled in to my practice client session, where my tutor was due to shine the flashlight of observation onto my business coaching skills. 'Coach, take thine own medicine!', I thought as my spiral-bound nerves wound ever tighter in anticipation. Relax. Breathe. Get into coaching mode. What was I assuming that was making me feel so anxious? That I'd be rubbish; that David, my tutor, would wonder how on earth I'd managed to absorb so little of his wise teachings; that I'd been out there in the business coaching world, thrashing around with my practice clients, doing them no good at all. That I'd be found out – the imposter syndrome in glorious technicolour action. What's the worst that could happen? After all my eager talk of becoming a real business coach, that I'd fail the programme.The reality was nothing like my imagined scenario of ignominious defeat. This is a common theme with me, and if I were coaching myself, I'd ask me what I could learn from this pattern of experience. I digress. My practice client was a model of unconcern, my tutor was quiet and unobtrusive as he watched in silence and wrote assiduous notes. The coaching session went fairly well and the ensuing debrief with David was one of the most valuable experiences of my training so far. He'd logged every nuance, every incisive question that worked, every prompt that had stumbled in its intentions, every opportunity for insight missed. Since I'm still a relative novice, it was no surprise to learn that there are plenty of things I can develop and polish. The key area of improvement I took away with me was around the 'G' of the GROW model. As David succinctly expressed it, my clients and I would benefit from 'hanging out with the goal more'. This was a concrete recommendation, and one which I've already consciously tried to put into action in subsequent coaching sessions.
Being an expert tutor, David was very careful to throw plenty of positive reflections into the pot of our discussion as well. I was reassured to hear that he felt I was good at establishing an easy rapport with my client, and that I made effective use of silence during the session. In practicing with the Realise2 strengths assessment tool in one of our tutorials, humour had emerged as one of my unrealised strengths, so it was gratifying to hear that I'd used a dash of lightness to oil the wheels of the interation. I'd missed the chance to get my client to play back a summary at the end of our discussion, but had reframed and played back effectively earlier on. And best of all, given how inspirational I've found the work of Nancy Kline, David said I'd used some great 'Kline-esque' questions. I felt privileged to get such an invaluable expert opinion on my coaching. I left the experience with lots of useful insights to chew over in my mind and a reassuring sense of my credibility as a budding business coach. I'd recommend it to any coach – definitely worth the sleepless night beforehand!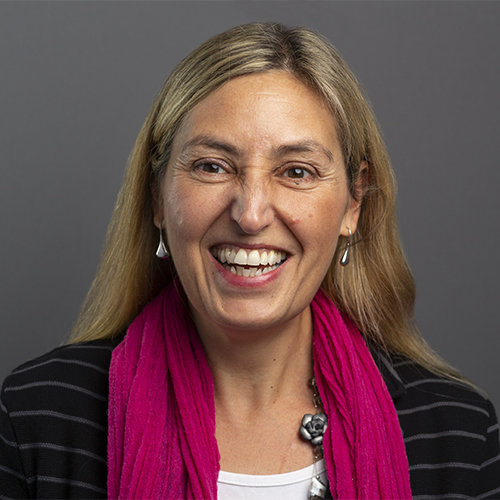 I like to describe myself as happily 'At Large' in an independent portfolio career, balancing coaching, leadership development, coach training and being a mum to my young daughter. Positive psychology is a big influence on my work and I've recently gained an MSc in Applied Positive Psychology & Coaching Psychology from the University of East London. My interests include reading, writing, travel, yoga, Zumba, coffee and wine! Connect with me on LinkedIn and sign up for my newsletter, Positive Intentions.