Posted by Liz Gooster
1 Comments
achievements, business startup show, celebration, goals, new year, priorities, Stephen Covey
At the Business Startup Show back in November I picked up a Direct Line desk calendar. Turning to the first page this week, I saw that the business advice for January is 'Have a clear number one goal'. The full tip reads:
Work out your top goal: you will then be able to identify the key actions you need to take to achieve it. What, above all else, is your number 1 goal for this year? Is it a sales goal, a profit goal or the retention or acquisition of certain clients?
This is wise counsel, in my opinion. It's very much in line with my favourite quote from Stephen Covey, 'Start with the end in mind.' If you don't know where you want to go, how can you work out how to get there? And, critically, how do you know when you've arrived? So grab a few quiet minutes, think hard about your overarching priority for the year, and importantly, write it down. Research shows that people who write down their objectives are more likely to achieve them than those who don't, so get it down on paper.
Keeping your goal in mind can also help you focus your activities over the coming year, as you'll be able to more easily identify whether taking on particular projects, clients or tasks will take you further towards your stated goal. In the flurry of day-to-day life, referring back to your top priority can highlight those projects you might be drawn to, but which in fact are distractions from what you're looking to achieve. I find this 'instant assessment' process invaluable, because, magpie-like, my natural tendency is to leap, without too much thought, on shiny new offers that pop up. This doesn't necessarily mean you shouldn't do any of these things – I'm all for keeping an open mind to unexpected opportunities, new directions and sheer serendipity. It does mean that you're making more mindful decisions on how you use your time. And it can help filter out some of those time-wasting activities that have no positive impact on your goal and serve no other real purpose.
Having a goal is great. Reaching it is even better. So when you do – and here again it's useful to have a written record of your specific aim – don't forget to celebrate it! Take time to mark your achievement and congratulate yourself on what you've accomplished. My goal for 2012 is a specific revenue target for my coaching business. When I reach it, I'll be doing something nice, like buying some new shoes, drinking champagne with friends, or even taking a little trip somewhere. What's your goal? And what will you do to celebrate when you get there?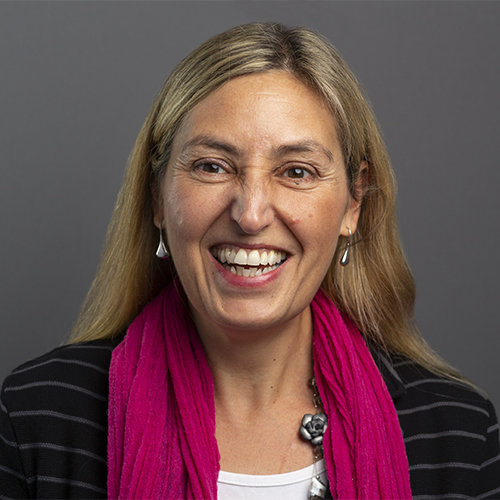 I like to describe myself as happily 'At Large' in an independent portfolio career, balancing coaching, leadership development, coach training and being a mum to my young daughter. Positive psychology is a big influence on my work and I've recently gained an MSc in Applied Positive Psychology & Coaching Psychology from the University of East London. My interests include reading, writing, travel, yoga, Zumba, coffee and wine! Connect with me on LinkedIn and sign up for my newsletter, Positive Intentions.