Posted by Liz Gooster
0 Comments
coaching, confidence, flow, positive psychology
"If anyone is going to stop you from getting what you want – please don't let it be you." Carol Kauffman
Do any of your clients lack self-confidence? How about you? Deep down, are you always as self-assured as you could be? Confidence is a topic many coaches encounter in their work with surprising regularity, even when their clients are successful leaders in extremely senior roles, people who on the face of it have every reason to be brimming with self-belief. And coaches themselves are not immune to the nagging 'I'm not good enough' inner saboteur voice. The presenting issues may be different, but the underlying cause often emerges as a sense of insecurity, being an 'imposter', lacking self-belief … whatever you call it, the 'confidence thing' pops up in many guises, for clients, coaches, most of us!
To mark the expansion of Meyler Campbell into Cambridge, the one-and-only Anne Scoular tore herself away from London to give the eager crowd gathered at Mills & Reeve an insightful and practical workshop based on Carol Kauffman's 4-step confidence model. The four steps, all drawing on the insights gained from the shiny new discipline of positive psychology, are:
Reverse the focus
Play to strengths
Hope theory
Flow
1) Reverse the focus
We are neurologically hardwired to focus on the negative, an evolutionary throwback to the times when our survival depended on our constant alertness to danger. Even though the biggest threat facing us in our everyday work life may be a bulging inbox or an unsuccessful meeting, our natural fight or flight response is fine tuned to switch on as a reaction to stimulus. In today's 24-7 business culture, this means our minds are continuously flooded with the neurochemicals associated with stress, such as cortisol and adrenaline, when building confidence needs a calmer state. To counteract this requires awareness and repetition. First we need to notice our negative perspectives; then we need to practice turning them around. So for instance if we spot ourselves (or our clients) panicking about an important presentation and making predictions like 'I'm always hopeless at public speaking', the skill to practice is that of remembering times when you've had good feedback about your presentations, visualising a successful outcome and reminding yourself that you have sonething important to say that people will want to hear. Reversing the focus – or reframing – isn't easy. It demands conscious effort. But it works.
2) Play to strengths
While traditional approaches to education and professional development have focused on 'upskilling' people by attempting to iron our weaknesses, the evidence demonstrates that we get much better results (higher levels of performance as well as a greater sense of fulfulment) if we use and develop our strengths. Doing this also builds real confidence from inside, creating a firm foundation for sustainably higher levels of self-esteem. This is the basis of the widely-used tools for identifying personal strengths, such as the VIA Character Strengths, the R2 Strengths Profiler and the Gallup Strengthsfinder. Discovering your strengths can be empowering, but the real gains blossom from making an effort to use them as the basis from which you operate.
3) Hope theory
Successful people have more than one way of achieving their goals; on average they hold five or six alternative pathways in mind. This means that progress towards a goal can be non-linear, such that at times we even seem to be going backward (a feeling familiar to most of us!). Yet being open to different ways of approaching objectives and consciously using your strengths to generate new pathways is more likely to result in you reaching your goal than doggedly sticking to the path you originally set out on, even when it's not working (based on the research of renowned psychologist Rick Snyder). The knowledge that if one route reaches a dead end there are bound to be others open can be extremely liberating and confidence boosting.
4) Flow
Most of us are familiar with the concept of 'flow', or being 'in the zone', when we are at our best and because we are so absorbed in our task we have no self-consciousness and no confidence issues nibbling at our performance. The seminal work on this concept has been done by Mihaly Csikszentmihalyi, who identified nine conditions that need to be in place before we can be fully in flow. Coaching can make clear contributions to many of these. Having clear goals, for example, is one of the nine requirements. If we could be in flow more often (and there's no suggestion that we can be in it all the time), we would increase our stock of occasions when we reached peak performance, which in turn would build our confidence, even during the times when we're not in the zone. Raising our awareness of what situations and characteristics are most likely to allow us to experience flow can boost our motivation and ability to create these confidence-enhancing occasions more often.
And while it's not officially part of the process, an additional element is that of normalising: it is often reasssuring to recognise that others experience similar emotions, that these feelings of insecurity and vulnerability are 'normal'. This awareness itself can go a long way to restoring confidence. It's always good to be equipped with more than one approach however (see point 3 above!) and this is where the four-step confidence model is invaluable.
I'd love to hear what's worked for you or your clients in this whole area of coaching for confidence, so do please get in touch.
If you liked this you might be interested in: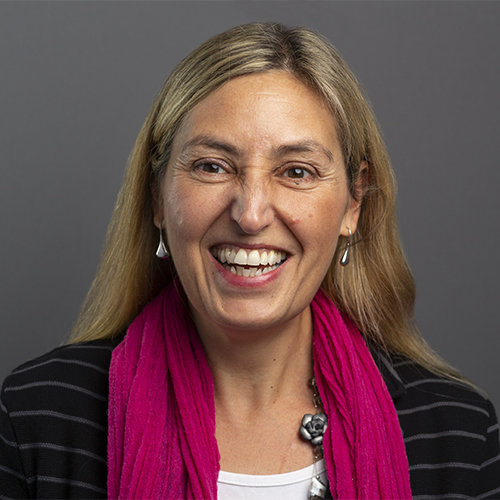 I like to describe myself as happily 'At Large' in an independent portfolio career, balancing coaching, leadership development, coach training and being a mum to my young daughter. Positive psychology is a big influence on my work and I've recently gained an MSc in Applied Positive Psychology & Coaching Psychology from the University of East London. My interests include reading, writing, travel, yoga, Zumba, coffee and wine! Connect with me on LinkedIn and sign up for my newsletter, Positive Intentions.