Posted by Liz Gooster
0 Comments
living longer, The 100 Year Life, work
For as long as I can remember, it's been an ambition of mine to live until at least 100, and having read The 100 Year Life by London Business School Professors Lynda Gratton and Andrew Scott, I'm looking forward to celebrating this milestone birthday even more!
Life expectancy is increasing significantly: if you're 40, you have a 50 per cent chance of living to 95 and over half of today's 20 year olds will live beyond the age of 100. This demographic shift will create dramatic transformations in our lives and our society. This trend is the jumping-off point for the book's fascinating reassessment of our traditional path though life. The authors argue that in an era when many more of us will be living (and working) for much longer, the conventional three-stage model of education, work, retirement, is broken. Instead, a more varied and flexible multi-stage life is likely to emerge. Our lives will begin to encompass a greater number of careers, numerous breaks outside the labour market, more periods of learning and education, a blend of employment and entrepreneurialism. These shifts will bring fresh challenges. How will we finance this extended life span? What impacts will it have on our careers, our work-life balance, our relationships, our society? The effects are likely to be far-reaching – and, on the whole, we are ill-prepared for them.
How can we reap the benefits of these extra years and this reconfigured trajectory of life? The monetary aspects are critical, but there is much more to it than pensions, saving and sound financial planning. The book's multi-dimensional perspective adds to its richness: as well as the economic aspects, it considers the psychological and social dimensions for individuals, and the cultural and political implications for society as a whole. As a result it acts as a thoughtful prompt for new reflections on our future possibilities in the round.
In a world where we may well find ourselves working into our 70s and 80s, and in which new jobs will emerge and new skills will be in demand, we will no longer be able to rely on our education at school and university, or our professional training at the start of our career. Instead we will need to make significant investments in re-learning and re-skilling throughout our lives. The way we work will change too, with fewer people in employment and more earning their income through running their own businesses, building portfolio careers or operating independently in the so-called 'gig economy'. And we will need to cultivate our intangible assets as well as our financial ones. The value of supportive family and friends, social networks and connections, health and wellbeing, self-knowledge and continuous personal and professional development will rise in terms of their contribution to a sustainable and enjoyable longer life. More flexible ways of working may mean we have more leisure time, but we may need to use this more wisely, continually building our intangible assets and thereby equipping ourselves to be productive for longer.
As the prospect of a new multi-stage life emerges, we will experience many more transitions than when we made the traditional shifts from education to employment and then from employment into retirement. The authors argue that we are already seeing these new stages, for example amongst the 18-30 age group, who are keeping their options open longer and exploring new alternatives, eschewing both the personal and professional commitments that previous generations typically settled into at this age. This 'millennial' generation is the first to be really aware of the 100 year life and is planning accordingly – this may start to explain why so many bemused leaders are finding this cohort so difficult to manage. At the other end of the lifespan, 'retirement' can mean many different things. Recent research with executives post-retirement age found that very few had made a clear-cut, irrevocable shift from full-time work to retirement when they reached a certain age or eligibility. Instead, they were using their knowledge, skills and talent in a wide variety of ways, both paid and unpaid (Vough et al, 'Next-Gen Retirement', Harvard Business Review, June 2016). And in between, a more fragmented, shifting multi-stage career path with many different phases and forms will become the norm.
As Gratton and Scott readily acknowledge, those best-placed to take full advantage of the gift of longevity are those with higher levels of education, income, professional/technical expertise and therefore choice. Those of more limited means, who cannot finance periods outside paid work or a comfortable retirement, or who lack the support of a flexible and cost-sharing partner, may well be subject to the burden of a longer working life with little respite. There is inequality between countries as well as within societies: far fewer children born in developing countries can even expect to live for 100 years, let alone be able to harness the advantages of a longer life.
The authors assert that 'stretched over time, it [a very long second stage of continuous employment] becomes too hard, too exhausting and quite frankly, too boring.' Yet this may be the reality for many (possibly the majority), and to make matters worse, a job that starts out as low-paid and/or low-status may become even more so in the context of a changing labour market that leaves behind those who are unable to continually update their knowledge and skills. The authors also take the stance that 'it is unacceptable that a good long life should only be an option for a privileged minority'. This will present a huge challenge for the governments of the future, who will have to tackle the challenges of public policy, health, education and employment in a time of extended life expectancy.
Yet for those who are able to live a multi-stage life in both a professional and a personal sense, the 100 year life could herald an exciting new time of opportunity and fulfilment, a time when it will be possible to structure a life to suit your own needs and those of your family/household, even as these needs fluctuate over time. A thoughtful, exhilarating, liberating and occasionally sobering read.
If you liked this, you might also like:
• The opportunity to hear one of the authors of this book, Andrew Scott, speak at the Meyler Campbell Annual Lecture, sponsored by The University of Oxford's Saïd Business School
• The book's companion website
• My review of Herminia Ibarra's latest book, Act Like a Leader, Think Like a Leader
• My post on My top 5 business books of 2015
• My Top 10 business books to read in 2016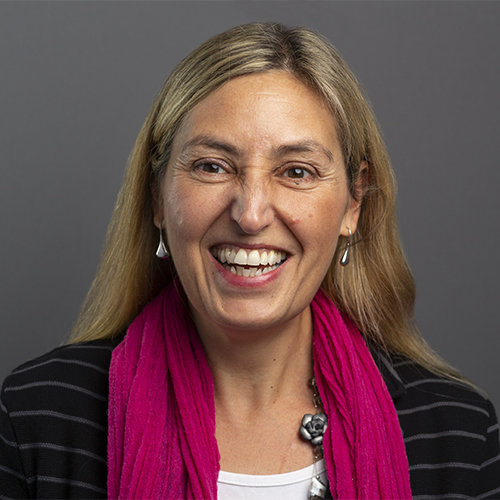 I like to describe myself as happily 'At Large' in an independent portfolio career, balancing coaching, leadership development, coach training and being a mum to my young daughter. Positive psychology is a big influence on my work and I've recently gained an MSc in Applied Positive Psychology & Coaching Psychology from the University of East London. My interests include reading, writing, travel, yoga, Zumba, coffee and wine! Connect with me on LinkedIn and sign up for my newsletter, Positive Intentions.