Posted by Liz Gooster
1 Comments
brene brown, business books, caroline webb, daniel kahneman, daniel levitin, norman doidge, paul dolan, peter bregman, richard hytner, richard strozzi-heckler, steve peters
As a follow up to my Top 5 Business Books of 2015 post, this is the current shortlist of the books I want to read this year. No doubt some will be usurped by exciting newcomers, which I'll be drawn to like a magpie to shiny silver foil, enticing in a glint of sunlight or a Kindle shimmer. But it's a start, it's a statement of intent and it's been quite an interesting exercise to step back and look at what I'd like to read. I'm excited about reading them too, and feel more committed to doing so having gathered this selection. And if my list inspires any of you, that would be even better!
This was published several years ago now and has been on my reading pile for ages. Partly I feel I've read it already, because I've heard so many people talk about it. I've even applied some of its principles, about recognising when our 'inner chimp' (which as I understand it so far is when our primitive fight or flight response is activated) takes over and how to deal with it. I'm fascinated with how our minds work so I'd love to have a more in-depth knowledge about what goes on when something or someone pushes our buttons.
Like The Chimp Paradox, this one has been on my radar for quite some time. Having watched the Horizon TV documentary and seen Kahneman present his ideas about how we make decisions in person, in conversation with David Baddiel (and we're not as logical and objective as we might like to think!), I have some degree of familiarity with the concepts and a curiosity to know more. It's a chunky book (512 pages), although the author himself advises that he summarises the main ideas in the first 100 pages. Making good decisions is an issue I come across frequently with clients, so any tips gleaned from a Nobel Prize-winning author will come in very handy!
This one came to me as a Secret Santa gift, so I can't exactly claim to have sought it out deliberately. On the other hand, if you believe that everything happens for a reason, maybe I was meant to read it! The jacket has me won over already, declaring that our brains have a daily processing limit; our brains are most productive when we're daydreaming; and that multitasking is a bad way to do nearly everything, all statements with which I would agree. And it promises to show us how to function better, go further and find more time to do the things you actually want to do. I'm in!
This book attracted lots of publicity last year. It airs bold and brave concepts about daring to be our true selves, exploring how we can become stronger, more powerful and more authentic through having the courage to be honest, real and vulnerable. While it's potentially further down the self-development spectrum than my usual reading, it sounds like stirring stuff and I am curious to learn more about the benefits of bringing our whole person into whatever we do.
My interest for this one was piqued when I met the author at last year's Meyler Campbell graduation and heard him talk about the role of the essential and powerful role of second-in-command, the facilitator 'in the shadows' and about the parallels to the part a coach plays. I'm reading this one at the moment and so far Hytner's book is as witty, edgy and thought-stirring as he was in person.
I'm always drawn to new perspectives on time management and productivity, both for myself and my clients. And I've already read and liked Bregman's earlier book, 18 Minutes: Find your focus, master distraction and get the right things done, so I'd like to give this one a go too to see what tips and techniques I can take from it. I'm beguiled by the idea that four seconds is all it takes to replace bad habits and reactions with more productive behaviours (OK, so that's not one lot of four seconds, it's every time. But still …). And since as a coach I'm quite partial to the odd bit of goal-setting, I'm really intrigued by Bregman's clain that setting goals can actually harm your performance.
I'm going on an intensive somatic coaching course this year so I imagine this one will come into its own. Somatic coaching can be a slippery concept to grasp. It is about incorporating our bodies fully into our experiences, as well as our minds, and for me it has connections with a range of other approaches I have an affinity for: relationship coaching (which takes account of interpersonal dynamics), gestalt (another elusive concept but one which takes account of the 'whole' – individuals, interactions, physical as well as emotional responses, the wider context) and mindfulness (in its focus on being centred and grounded). I'm looking forward to knowing more and to experiencing this for myself, and I'm pretty sure this book, by the founding father of somatic coaching, will be a helpful tool along the way.
This one is to fuel my fascination with all things neuroscience. I don't seem to have much aptitude or appetite for remembering the scientific names of the different bits of the brain and what they do, but I am very eager to learn more about what they mean in practice. Change is another theme I'm very keen on, so a book that promises to help us understand the brain's capability to change, physically, through its qualities of neuroplasticity and therefore influence our capacity to change behaviourally is a win-win reference for me.
One of the fields I'm learning more about at the moment is positive psychology, so I was hoping for a new book this year from the field's founding father, Martin Seligman, or from expert Barbara Fredrickson. They don't seem to have obliged (yet!), leaving room for this one, which I sense sits in a neat crossover corner of positive psychology and neuroscience, showing us how to apply some of the latest ground-brealing concepts in our everyday life. It also tackles the productivity/time management issue, another of my interests, so I'm hoping this book will tick a lot of boxes for me!
There seems to be a bit of a trend here … This one investigates the influences of automatic responses on individual behaviour, and how these relate to our preferences, health and wellbeing – and ultimately, our happiness. It might sound a little touchy-feely, but it isn't. Dolan is a Professor at the London School of Economics and has worked with Nobel Proze-Winning economist Daniel Kahneman (see Thinking Fast and Slow above) so this is no whimsical anecdote. It promises to tell us how we can adapt and design our environment to increase our happiness. Intriguing.
If you liked this, you might enjoy …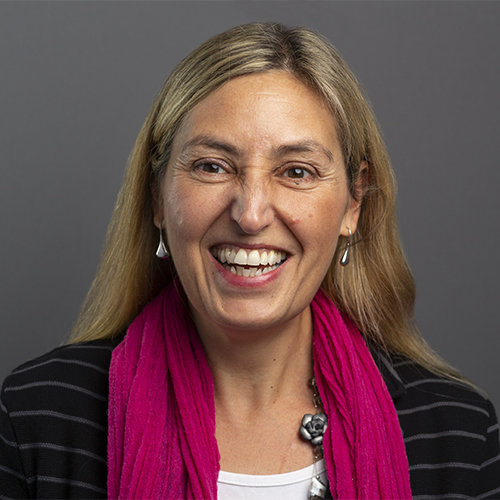 I like to describe myself as happily 'At Large' in an independent portfolio career, balancing coaching, leadership development, coach training and being a mum to my young daughter. Positive psychology is a big influence on my work and I've recently gained an MSc in Applied Positive Psychology & Coaching Psychology from the University of East London. My interests include reading, writing, travel, yoga, Zumba, coffee and wine! Connect with me on LinkedIn and sign up for my newsletter, Positive Intentions.