Posted by Liz Gooster
0 Comments
Anna Llenas, emotions, feelings, positive psychology, The 12 Days of Books, The Colour Monster, The Feelings Wheel
Since I'm posting this on Christmas Eve, Day 8's book has a lighter feel. The Colour Monster by Anna Llenas is a beautifully illustrated book by designed to help children explore colours and emotions. It does this in a beguiling and effective way. We often use the phrase 'mixed up colours' at home when our toddler is out of sorts (for which read: grumpy, stroppy, shouty, tearful …). When I ask her 'what colour are you feeling?', I find it heart-warming when she replies 'yellow and pink' (for happiness and love respectively). We've even recently introduced a new colour code of our own – grey, for tired. So I'd certainly recommend it to use with young children – it's sweet, it's glorious to look at and it works.
If you're scared …
Reading it with my daughter, I often find myself reflecting on the issues it raises for us as adults as well. The descriptions of emotions are uplifting. Who can resist the description of happiness as:
'you feel bright and light. You laugh, you jump, you dance! You want to share that feeling with everyone', or the portrayal of calm as 'quiet like the trees and soft like their leaves'.
When I read aloud the line 'if you're scared, tell me why and we'll walk through the forest together', it never fails to prompt the prickle of tears at the back of eyes. The beginnings of a lump of emotion form in my throat as the words evoke a sense of togetherness, connection and support. These are all things I know from my ongoing studies in positive psychology are critical to our wellbeing.
Don't be a brain on a stick
I'm not suggesting this is a book for adults, I'm simply pondering that the book tackles universal themes that are as relevant for grown-ups as they are for kids. Many of us shut ourselves off from our emotions, so we often don't know what we're really feeling. Occupying ourselves with thought and logic and analysis, we can all too easily become 'brains on sticks'. We lose touch with what's going on in our bodies and in our emotional world of feelings. Books like Kristin Neff's Self-Compassion (see my review on Day 4) urge us to cultivate a sense of mindful awareness, to regain familiarity with how we're feeling moment to moment, even if that might be painful. As Neff says,
'To give ourselves compassion, we first have to recognise that we're suffering. We can't heal what we can't feel.'
Labelling your emotions
Labelling emotions has long been recognised in the field of therapy as an effective way of defusing negative emotions – 'name it to tame it', to quote psychiatrist Dan Siegel. Naming our feelings raises our awareness. The greater our awareness, the greater our ability to regulate feelings like anger, fear, frustration. Back to my studies again, at the moment I'm particularly interested in the power of positive emotions. So I believe there's also huge value to be gained from raising our awareness of good feelings too. Whereas naming 'bad' feelings can help calm us down, labelling positive feelings enables us to appreciate and savour them more.
What colour are you today?
When someone asks us how we are, our most likely response is 'fine', which isn't very specific about our actual emotional state. Typically, we don't often practice describing our emotions in more detail. Tools like The Feeling Wheel are designed to help us capture and communicate our feelings – they're a bit like The Colour Monster for adults! Let's give it a spin. My own colour today, for instance, is vermilion. I'm feeling excited, loving, a bit giddy and childish, with an underlying lavender bruise of sadness because I can't be with my family as planned. What colour are you today?
Wishing you all a festive and restive Christmas and thank you for reading. I'll be back in the new year with the rest of my 12 Days of Books!
Other posts in this series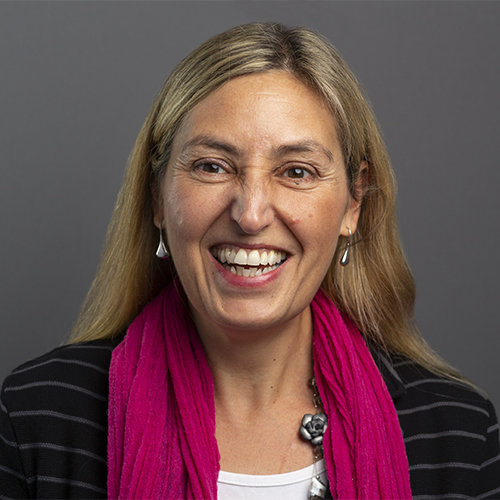 I like to describe myself as happily 'At Large' in an independent portfolio career, balancing coaching, leadership development, coach training and being a mum to my young daughter. Positive psychology is a big influence on my work and I've recently gained an MSc in Applied Positive Psychology & Coaching Psychology from the University of East London. My interests include reading, writing, travel, yoga, Zumba, coffee and wine! Connect with me on LinkedIn and sign up for my newsletter, Positive Intentions.