Posted by Liz Gooster
0 Comments
12 Days of Books, Alec Grimsley, difficult conversations, Vital Conversations
Vital Conversations, by Alec Grimsley, is a 'must have' book to steer you through those 'must have' but tricky-to-navigate, difficult conversations. We're talking here about conversations dealing with sensitive topics, major decisions and disagreements, clearly communicating your needs and boundaries, delivering bad news and ending a relationship. The ones that are high stakes, full of emotion, critical. They're also the ones we might be inclined to steer away from. Naturally conflict averse, I can certainly relate to this. At the same time, the voice of my inner responsible adult (yes, I do have one!) tells me I need to face into them, that these conversations are important. As Grimsley puts it, they're vital.
Third-generation thinking
Yet few of us know how to approach these encounters effectively. Grimsley steps into the breach with a concise, easy-to-read guide that offers a detailed, practical and structured approach. He explains some of the reasons underpinning our reluctance to engage in these dialogues and, using models like the ladder of inference, explores why we so often get it so wrong. The foundation for getting it right is to cultivate the right mindset. Grimsley describes this as third-generation thinking and says it is the crucial factor for engaging effectively in vital conversations. This level of thinking is when we let go of the need to win or be right and instead focus on mutual understanding and compassion.
To attain this level, we need to bring into play a set of key guiding values, which together comprise 'the deep mental programming that drives resourceful behaviour'. These are the 7 Cs: (self) Control; Clarity; Compassion; Curiosity; Courage; Collaboration; and Commitment. A useful self-assessment exercise is to contemplate how far we hold the underlying assumptions associated with each value and how far we demonstrate the skills and behaviours they generate. If we perceive a gap between where we are and where we'd like to be, we have a development goal to work on.
The 5 stages of a vital conversation
With the foundation of third-generation thinking in place, we can begin to apply the five stages of a vital conversation. We don't get to this until page 171, so while this is a vital part of the process, the importance of the groundwork we need to do in preparation is clear. As Grimsley points out, difficult conversations rarely progress smoothly through each stage sequentially. Nonetheless, he identifies the five distinct stages of:
The 90 second start
Explore both stories
Identify individual and shared interests
Generate options
Agree on specific next steps
Each stage contributes to the building of a shared understanding of the issues and perspectives, ideally allows both parties to express themselves and be listened to and ultimately works towards a collaboration on generating options and clear actions. Taken together, the process is a world away from the first-generation thinking, centred on the fight or flight response and win or lose framework, or second generation thinking, characterised by manipulation and control.
Honestly? It will be difficult!
One of the things I like about the book is its honesty. The author never pretends having vital conversations will be easy. They are often known as 'difficult conversations' and there's a reason for that! He doesn't claim to be able to wave a magic wand and make any conflict or discomfort go away. He is pragmatic and clear and connects the success of his five-stage model to our underlying mindset, focused preparation and a well-intentioned attitude. Using this approach places the relationship between the parties in a conversation at the heart of it. It means holding a deep-seated intention to achieve a mutually beneficial outcome through the relationship rather than at the expense of it. This seems to me a worthy aspiration indeed and Vital Conversations offers a practical pathway towards it.
Other posts in the series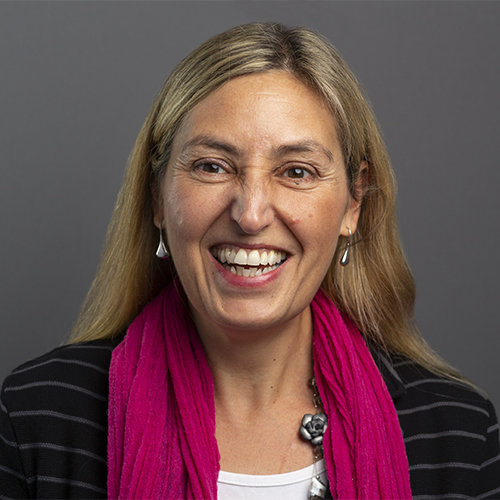 I like to describe myself as happily 'At Large' in an independent portfolio career, balancing coaching, leadership development, coach training and being a mum to my young daughter. Positive psychology is a big influence on my work and I've recently gained an MSc in Applied Positive Psychology & Coaching Psychology from the University of East London. My interests include reading, writing, travel, yoga, Zumba, coffee and wine! Connect with me on LinkedIn and sign up for my newsletter, Positive Intentions.