Posted by Liz Gooster
0 Comments
positive psychology, post traumatic growth, PTG, Stephen Joseph, The 12 Days of Books, What doesn't kill us
Most of us will have heard of post traumatic stress disorder, or PTSD. But how many of us have heard of post traumatic growth, or PTG? I certainly hadn't, until I came across the concept in my positive psychology Masters programme. Intrigued by the notion of development following on from deep distress, I read Professor Stephen Joseph's book, What Doesn't Kill Us. I was gripped.
Turning trauma on its head
The idea of PTG is a somewhat unorthodox one. As Joseph puts it,
'the idea of transformation goes against the grain of all that is written about the devastating and destructive effects of trauma'.
Yet Nietzsche's famous quote, 'What doesn't kill me makes me stronger' was coined at the end of the nineteenth century. So the possibility of growth through adversity has been around for a while. This enduringly hopeful and profoundly human book delves into the most recent research and questions much of what we previously thought about how people cope with suffering.
The new science of PTG
Let's be clear: Joseph is not for a second denying the powerfully negative effects of trauma, or the existence and highly damaging impacts of PTSD. (He does suggest that there has been a detrimental over-diagnosis of PTSD, a point I won't go into here.) However, his true challenge is to psychology's exclusive focus on prolonged suffering as the only possible outcome of a traumatic experience. In forging the new science of PTG, Joseph seeks to redress this imbalance and explore the potential positive outcomes as well. Even when growth occurs, PTG 'does not imply the absence of emotional distress'. Dealing with adversity is always a painful struggle. But there is a possibility of coming out the other side stronger.
The shattered vase
Central to the book is the theory of the shattered vase. Imagine a precious vase, which you accidentally knock over and break into tiny shards. Do you sweep them up and throw them away? Do you stick the vase back together with glue, trying to restore it to exactly how it was before? Or do you use the broken pieces to create something new, like a mosaic? Following this analogy, in the wake of trauma, people often feel that part of themselves – their sense of identity, their relationships, their views of the world – has been broken. Trying to put their lives back together as they were before can leave people feeling fractured and vulnerable. Those who accept the breakage and recreate themselves as something different become more resilient and open to new ways of being and living. This beautifully simple parallel captures the book's key message:
'people are capable of finding pathways to reverse the destructiveness of trauma and turn it to their advantage.'
Thriving not just surviving
Following Joseph's reasoning, post-traumatic stress is a natural and normal response to trauma. It doesn't, however, inevitably lead to PTSD. It can instead prompt a transformative journey of PTG. As well as challenging the conventional paradigm of adversity, Joseph presents practical ways to apply his thinking to help people thrive in the wake of trauma. He has developed a questionnaire to measure how far people have experienced PTG. His THRIVE model is a six-stage process of exercises and reflections that can help people move through the journey of PTG, either on their own or working with a therapist.
A much-needed hopeful message
Underpinned by Joseph's decades of scientific research in the field, this book tackles a weighty topic. What Doesn't Kill Us is nevertheless highly readable. It's laced with the stories and anecdotes of people who have come through adversity and experienced growth as a result. Of course, PTG is never an easy path, but I will end this post with a quote from the book that I find uplifting:
'Adversity, like the grit within the oyster that creates the pearl, is often what propels people to become more true to themselves, take on new challenges and view life from a wider perspective.'
Other posts in this series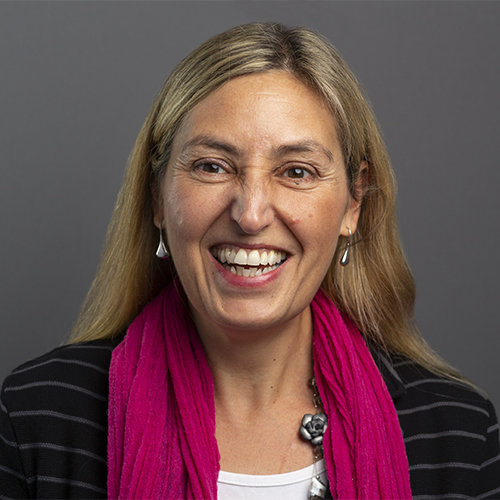 I like to describe myself as happily 'At Large' in an independent portfolio career, balancing coaching, leadership development, coach training and being a mum to my young daughter. Positive psychology is a big influence on my work and I've recently gained an MSc in Applied Positive Psychology & Coaching Psychology from the University of East London. My interests include reading, writing, travel, yoga, Zumba, coffee and wine! Connect with me on LinkedIn and sign up for my newsletter, Positive Intentions.