Posted by Liz Gooster
0 Comments
Carole Pemberton, coaching, resilience, The 12 Days of Books
'The capacity to remain flexible in our thoughts, feelings and behaviours when faced by a life disruption, or extended periods of pressure, so that we emerge from difficulty stronger, wiser and more able.'
Resilience is helpful at the best of times. In the current context, it feels even more critical to do what we can to harness and build this quality. I decided this was an opportune time to revisit Resilience, by Carole Pemberton. I first read this book after attending a training course by the author. Designed as a practical guide for coaches, it discusses resilience as a concept and deepens our understanding of how it plays out, what it gives us and what we lose when it's diminished. To make this even more real and relatable, the author's website offers a free questionnaire to assess your (or your client's) level of resilience. The bulk of the book's chapters are then devoted to a variety of approaches that can be useful in helping reclaim optimism, hope, confidence and purpose in demanding circumstances.
Resilience doesn't make adversity go away
As coaches, maintaining resilience is part of the work we do for our clients. As Pemberton points out, there are also times when coaches themselves need to develop their own resourcefulness. What works for our clients works for us too. To be clear (as Pemberton is), having resilience isn't about avoiding setbacks altogether. Nor is it about being able to have adversity somehow slide off us with no ill effect, as though we had an unassailable Teflon coating. It's more about being able to cope with difficulties and to learn and grow from them.
Different ways of building resilience
One thing I particularly like about Pemberton's approach is that she advocates working at three different levels to meet the needs of our clients. These are:
Building protection against difficulty – through taking action
Expanding capacity – through developing specific resilience skills
Encouraging renewal – using the learning from setbacks to move forward and change
Within this overarching framework, she offers a variety of techniques and methods to enhance resilience. These include working with narratives, mindfulness, solution-focused coaching, positive psychology and acceptance and commitment therapy (ACT). All are presented as viable options for the coach/reader to choose from. In such a brief book, the author has done an admirable job of summarising the outcomes of swathes of research from a variety of disciplines in an accessible and practical way.
For instance, in a 13-page chapter on positive psychology, she encompasses the origins of the field, strengths, flow, broaden-and-build theory, creativity and gratitude. She seems to take as read that positive psychology doesn't take on board the negative aspects of life and emotions. This ignores the development of the second and third waves of positive psychology, which seek to redress the balance in exactly this area. However, Resilience was published in 2015, when these waves were barely a ripple and again, the chapters are brief, so I think I can forgive her that!
We all need Resilience now
I'm delighted to have had the chance to review this book again for this series. It's chock full of useful overviews, handy tips and easy-to-apply exercises. It's a veritable pick-and-mix of techniques, so there's sure to be something to suit most coaching styles. As we enter 2021, still tightly in the grip of COVID-19, what coach couldn't use more resilience, both for themselves and their clients? To this end, I wholeheartedly recommend Carole Pemberton's Resilience.
Other posts in this series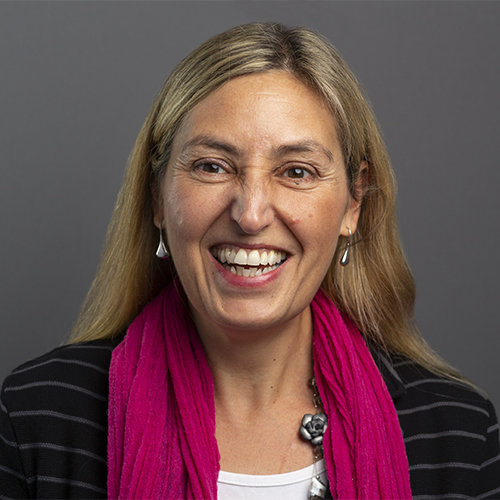 I like to describe myself as happily 'At Large' in an independent portfolio career, balancing coaching, leadership development, coach training and being a mum to my young daughter. Positive psychology is a big influence on my work and I've recently gained an MSc in Applied Positive Psychology & Coaching Psychology from the University of East London. My interests include reading, writing, travel, yoga, Zumba, coffee and wine! Connect with me on LinkedIn and sign up for my newsletter, Positive Intentions.