Posted by Liz Gooster
0 Comments
listening, Nancy Kilne, The 12 Days of Books, The promise that changes everything, thinking, Thinking Environment
A new book by Nancy Kline on thinking better is always An Event, in my view. The Promise That Changes Everything is her latest. It's not giving away any secrets to say that the promise of the title, captured in the subtitle, is 'I won't interrupt you'. As Kline puts it:
'Change where your attention is, and you change where another person's mind is. … the bursting-into-life effect of attention is why the promise of no interruption changes everything.'
The promise and challenge of the thinking environment
For fans of the ground-breaking work Time to Think, this new publication offers both a lyrically written reminder and a fresh, renewed and vastly expanded perspective on Kline's decades of work on the thinking environment. For those new to her ideas, it is a breath-taking overview of its tantalisingly simple yet powerfully liberating principles. I always savour Nancy Kline's writing and I love the way her unique voice dances through the sentences. In The Promise That Changes Everything, her deep commitment to the promise that being truly listened to, in the spacious ease that knowing you won't be interrupted brings, sings out. The familiar comfort of the thinking environment is there, to simultaneously relax into and marvel at anew.
New thinking
Yet there is also the excitement of refinements, differences and novel. The ten components of the thinking environment remain, but its practice has changed. It is now based on what Kline refers to as findings and considerations. These are more fluid and organic than the previous version so that the whole is even more elegant, more responsive to the thinker. There is a sensitive analysis of the structure and content of an actual thinking session, to help the reader come as close as possible to experiencing a thinking environment on the page. There are reflections on how to integrate the promise into coaching and leadership. And the testimony from the CEO who made four promise-based changes in his company is stunning.
'Understanding the promise of no interruption moved me from good listener to generator of independent thinker almost overnight. … it moved the organization from just producer of choice goods to producer of choice minds.'
The virtual reality of the thinking environment
The book acknowledges, with a wide-open stare, the current reality we're all in. Like many of us, my work this last year has been conducted in a virtual space. Knowing Nancy's visceral aversion to the digital distractions of the smartphone, I was curious to hear her opinion on conversations in a digital space. Reassuringly, her stance is that a thinking environment online is possible, and indeed, improves both group meetings and one-to-one sessions by an order of magnitude. I am particularly intrigued by the distinction Kline draws between 'genuine attentiveness' and 'generative attention'. The former is possible, she maintains; the latter … well, she's not sure yet! Micro-signals are less easily detectable, broadband disruptions can interrupt, there may be indefinable aspects of a shared physical space that cannot be replaced in a Zoom room. Further research is in train; I will be excited to see the results.
Taking charge of occurrences?
There is one point on which I feel the author is a little too optimistic (and I am someone whose glass is usually more than half-full, ideally of champagne!). Describing, rightly, external occurrences as a source of interruption, she declares that 'we are entirely in charge of those occurrences'. To take one of Kline's own examples: 'our baby cries', with the suggested solution being to anticipate this and 'hand over the baby'. Nice idea, but from my own fairly recent experience, certainly not always possible or entirely within my charge, much as I might wish that were the case!
My disagreement is one of degree. I agree we should claim our own powers of agency wherever we can. At the same time, I feel we need to accept that not every occurrence is within our control. The thinking environment, of course, innately champions diversity of thinking, so I'm sure Nancy will welcome my challenge!
Systemic interruptions
Kline also ventures more deeply into what she views as systemic interruptions to our thinking as individuals. She plunges into the devastating repercussions of conformonomics, digidistraction, polarization and persuasion. Her arguments are bold, radical, passionate, ambitious. The expansion of her thinking is breathtaking. Personally, I find Nancy's writing at the intimate level of the one-to-one conversation or the small group meeting immediately enriching. I'm finding the sections pitched at the macro-level more challenging. As Nancy's powerful opinions sit with me and begin to settle a little, however, I'm beginning to wonder if perhaps this is because some of the fresh thinking stretches my mind to its limits, perhaps even frightens as well as fascinates me. I suspect these far-reaching opinions and visions are more of a slow burn for me.
Delivering on the promise
If we want to deliver on this promise of not interrupting, of valuing, encouraging, relishing the independent thinking of others, we have much work to do. Kline recognises this and while in parts her ambition soars sky high, the book is also sprinkled with grounded, realistic suggestions of small steps we can take now. The Promise That Changes Everything will repay many re-readings, each one revealing golden nuggets not quite grasped in earlier forays into the pages. I could go on, but this post is already long. So I will finish here by saying this is a true treasure to add to my bookshelf. Thank you Nancy for writing it.
Other posts in this series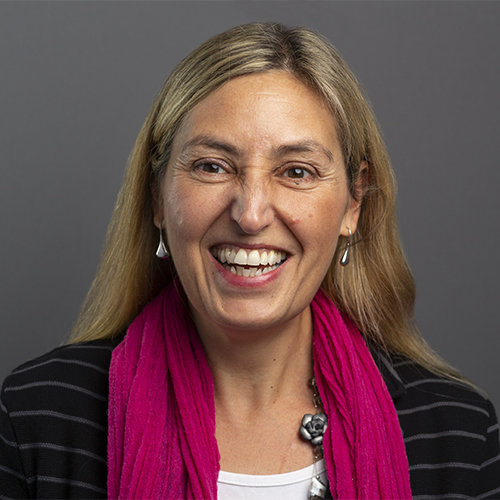 I like to describe myself as happily 'At Large' in an independent portfolio career, balancing coaching, leadership development, coach training and being a mum to my young daughter. Positive psychology is a big influence on my work and I've recently gained an MSc in Applied Positive Psychology & Coaching Psychology from the University of East London. My interests include reading, writing, travel, yoga, Zumba, coffee and wine! Connect with me on LinkedIn and sign up for my newsletter, Positive Intentions.