Posted by Liz Gooster
0 Comments
Angela Lee Duckworth, brene brown, Carl Sagan, Dan Gilbert, learning, Shawn Achor, TED talks
Having had feedback that people found my last post on TED talks useful, I thought another one would be a good idea. And there are so many good talks on my list and so many more out there that I'm not yet aware of that there may be more to follow in future!
At first glance the notion that embracing your vulnerability can be a strength may sound counter-intuitive. Yet Brown argues convincingly that being open and honest about who you are and what you want is the way to go. Even where it exposes you to possible disappointment, this is the way to connect more deeply with your authenticity, your self-worth and your sense of purpose. An expert in social research, Brown's findings are rigorously based on her qualitative work and at the same time her wry, amusing tone makes this video an engaging watch.
Watch if you want to: tap into your real self more and learn how being brave enough to open up despite the risks of failure or rejection can be the path to greater fulfilment and success
Further resources: Brené Brown's books, Rising Strong and Daring Greatly; This Fast Company article on how vulnerability may appear in the workplace.
A flamboyant, funny, fast-paced talk by Shawn Achor, CEO of Good Think Inc, on why we've got the relationship between success and happiness back-to-front. Many of us think 'I'll be happy when … (insert whatever goal you're seeking to accomplish here)'. Drawing on positive psychology, Achor argues that instead, if we cultivate happiness, success is more likely to follow. This is because our perception of how things are can ultimately influence the reality of how things actually are (see also Amy Cuddy's TED talk). The positive mind, for example is 31% more productive than the negative, neutral or stressed brain. Our natural tendency is to focus on the negative, or at best the average, so Achor exhorts us to be proactive in our pursuit of positivity. He finishes his presentation with some tried-and-tested practical suggestions for increasing our levels of satisfaction and happiness. These include cultivating gratitude, random acts of kindness, positivity journaling and meditation.
Watch if you want to: be happier and more successful; be entertained!
Further resources: Shawn Achor's book, The Happiness Advantage; the Good Think Inc website; my blog post on positive mindset; the 5 minute journal app as a digital way of creating your gratitude journal
We usually assume we'll be happier if we get what we want (see above on Shawn Achor's talk on a similar theme). In this pacy, no-holds-barred talk, Dan Gilbert argues that in fact we're just as happy when things don't go according to plan. He calls this 'synthesised happiness' and presents hard evidence on how our minds unconsciously adjust our thinking so that we rate what we've got more highly than what we don't. I've long held that with the right mindset and the flexibility of post-hoc rationalisation, we can often view events in our lives as 'having turned out for the best', even when they've taken an unexpected, and undesired, turn. So this is an attractive concept. I'm less convinced that, as Gilbert argues, few events have a discernible impact on our happiness three months after their occurrence. But there is strong evidence for this and altogether this is an interesting, thought-provoking and high-energy presentation.
Watch if you want to: discover a different view on what affects our happiness – and what doesn't. I don't think I'm spoiling any punchlines when I say it doesn't have anything to do with shopping!
Further resources: Dan Gilbert's book, Stumbling on Happiness and his website
This one was a tip from one of my Meyler Campbell graduates, Adriano Bruno, so a shout out of thanks to him. If I were being mischievous, I could argue that Angela Lee Duckworth hasn't demonstrated a great deal of perseverance in her career so far. Still young, she has already whisked through stints as a management consultant, maths teacher and research psychologist. However, I'm being tongue-in-cheek here because she has stuck with her hunch that success and high performance are not due mainly to IQ and has been devoted in her search for the key factor. Her answer is grit, which she defines as 'passion and perseverance for long term goals' and 'living life as a marathon rather than a sprint'.
I applaud Duckworth's bravery in putting forward a seemingly old-fashioned argument, namely that success is built on hard work. Many people are looking for instant results. They want the silver bullets that will propel them to stratospheric heights as quickly as possible and without any real effort. In this context, Duckworth's ideas are potentially unpopular. Yet her findings can't be ignored: they are grounded in painstaking, long-term research and also dovetail nicely with Stanford Professor Carol Dweck's work on the growth mindset (see my previous post for an overview of Dweck's TED talk). Duckworth says we don't really know yet how to build grit, but my money is on her finding out! One to watch.
Watch if you want to: be convinced that IQ is not the major factor influencing high performance, whether in education, business , sport or the military
Further resources: Angela Lee Duckworth's book, Grit: Why passion and resilience are the secrets to success and her website, which includes a diagnostic to measure your grit. Also Duckworth's Character Lab, founded to develop the science of character development and this profile of her and the concept of grit in The Guardian.
While this isn't a TED talk, I can't resist including it here because it's so moving and powerful. Carl Sagan, described by Wikipedia as 'an American astronomer, cosmologist, astrophysicist, astrobiologist, author, science popularizer and science communicator', compresses into just over three minutes an awe-inspiring, wide-ranging and beautiful talk with universal relevance. My favourite line is 'it underscores our responsibility to deal more kindly with one another and to preserve and cherish this pale blue dot [Earth]'. For me this is a clarion call to humanity. Everyone on our planet should watch this at least once.
Watch if you want to: be moved, awed, put things in perspective on a bad hair day
Further resources: A prolific writer, Sagan published many books and papers, including The Demon Haunted World: Science as a candle in the dark, The Dragons of Eden: Speculations on the evolution of human intelligence and Cosmos; The story of cosmic evolution, science and civilisation, the book of his hit TV documentary. For a profile of the man and his life, this National Geographic feature by Dan Vergano is a great place to start.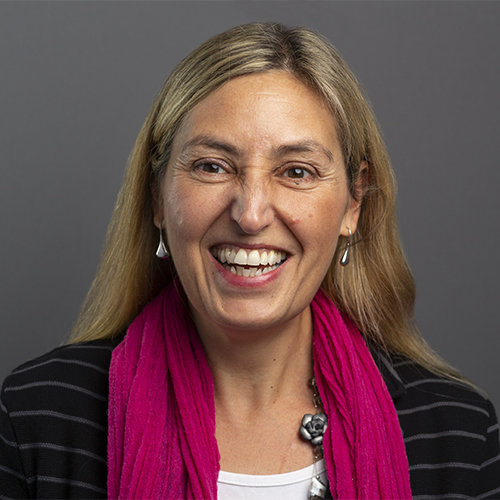 I like to describe myself as happily 'At Large' in an independent portfolio career, balancing coaching, leadership development, coach training and being a mum to my young daughter. Positive psychology is a big influence on my work and I've recently gained an MSc in Applied Positive Psychology & Coaching Psychology from the University of East London. My interests include reading, writing, travel, yoga, Zumba, coffee and wine! Connect with me on LinkedIn and sign up for my newsletter, Positive Intentions.